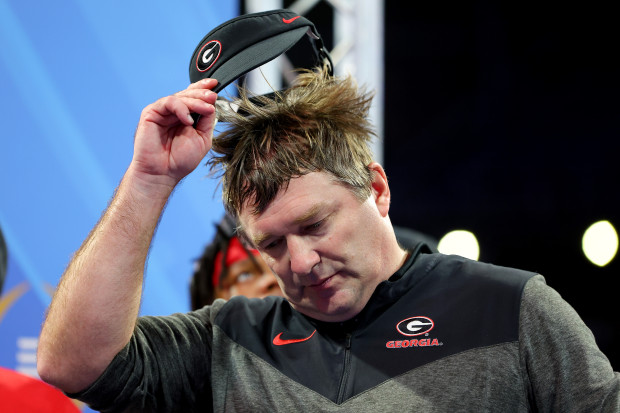 Another day, another report of an arrest within the Georgia football program.
According to a report from the Atlanta Journal Constitution, a Georgia football staffer was arrested for reckless driving on Friday evening.
The staff member is former Bulldogs player Jarvis Jones.
"Jarvis Jones was arrested Friday night by Athens-Clarke County police for reckless driving and speeding/maximum limits. He was booked at Athens-Clarke County Jail at 11:26 p.m. and released an hour later on a $2,400 bond. Maximum limits typically means more than 20 miles per hour over the speed limit," Chip Towers reported.
This is the latest in what has been a long line of offseason arrests for Kirby Smart's program.
Georgia is coming off its opening weekend victory over Tennessee-Martin.