Printing equipment, business telephony, display screen, website creation, various and varied services, these are the many services offered by the A2iD company.
The two partners have known each other for a long time, "We have almost always worked together, we are complementary! We started with two and today we are seven and soon eight. On the other hand, it is more and more difficult to recruit, including the sales representatives when we have good products. In addition, we train from A to Z"explains Jessy Bonot, co-manager in charge of the commercial part of A2iD with Jérôme d'Herve.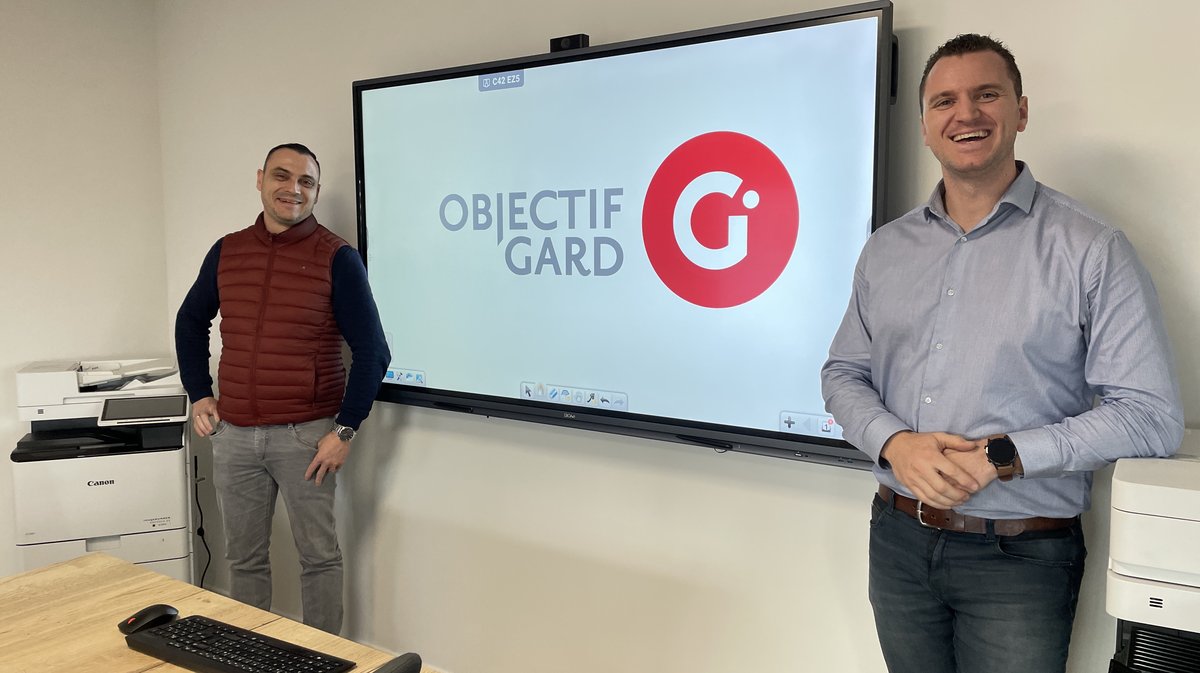 And resume, "We know what it's like to be released into nature, we train internally but we also send our employees to train with our manufacturers. The company has made a million euros in turnover but has only one salesperson!"
A healthy move
Better, the perspective of the partners is to develop their company at the same time as their employees. It must be said that lately, the box has evolved quite a bit.
"We were in Uchaud. We were renting 130m2 for a workshop part and an office part. Up to four employees, by squeezing it was fine but when we got into the telephony business we felt obliged to move, now we want to consolidate our turnover.."
The search for the rare pearl ends in August 2022 with the visit of a building in the ActiParc zone. The move took place on December 14th and this novelty allows A2iD to have 200m2 of storage and as much office space, more user-friendly for employees. "We want team synergy. All the craftsmen who have done our work are from the area because most are also customers. For example, our ironworker took over the premises in Uchaud and it was he who did everything here, just like at home!"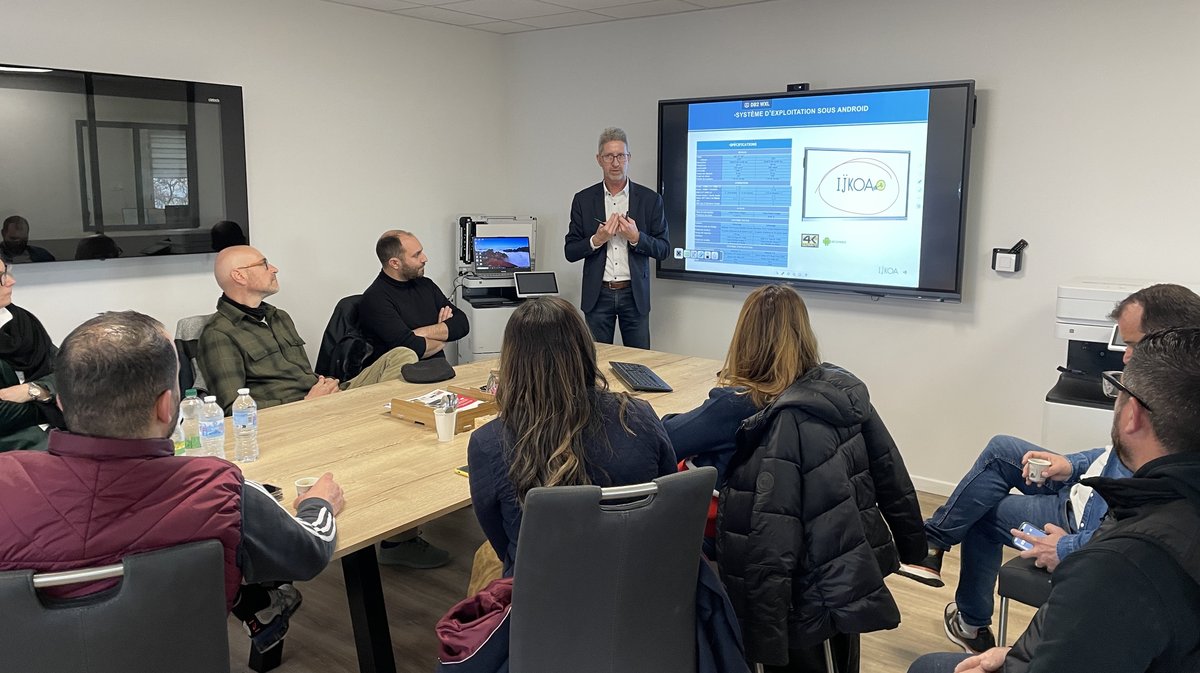 And here they are fine. Often on the road, they need to be close to town and major roads. This allows him to organize "discovery" mornings, in order to bring in suppliers. By theme, particularly on display screens or telephony, I2iD shows its products and their capacity, which are of interest to many companies.
Communicate, yes, but communicate well!
At a time when communication is almost everything in a world governed by it, it is good to be visible. But to be visible, you have to prepare for it, use the right tools, keep a guideline and keep moving forward better and better, from project to project.
"Our showroom has a full range of products for them to view and test. Our competitors don't have as many things. We are Swiss Army knives and we try to be efficient by delivering our orders within a week, but often within 24 hours."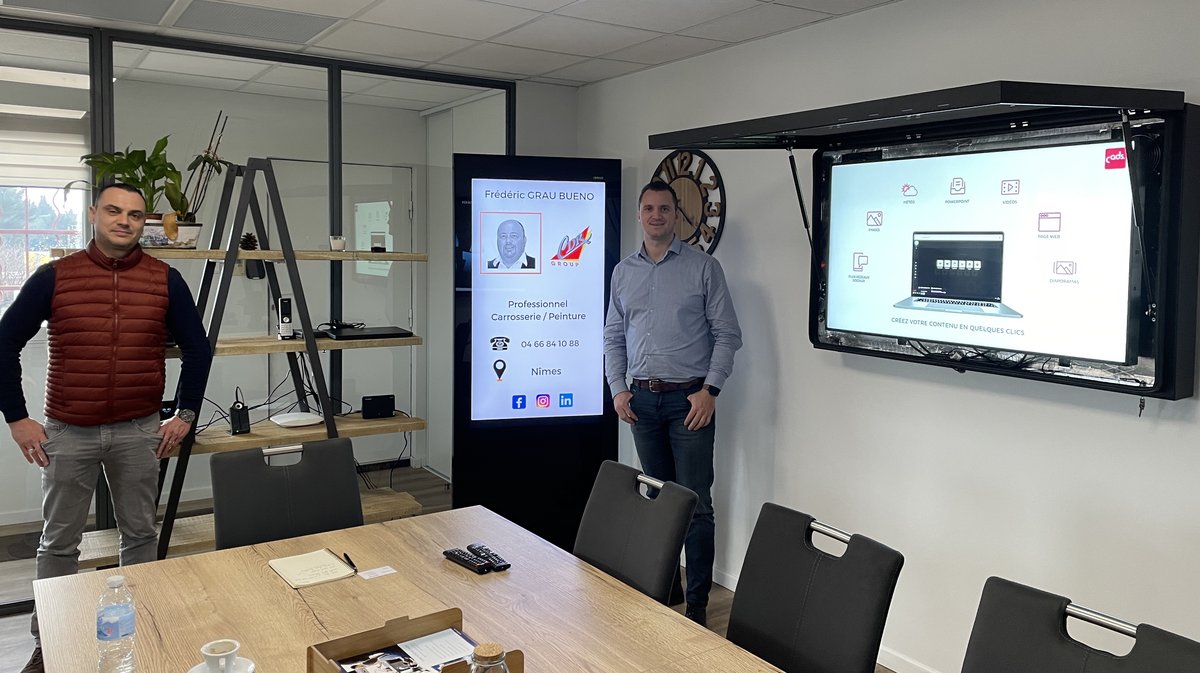 A2iD is a local company based in Nîmes, well almost. Specialized in the sale, rental and maintenance of printing materialsof IP telephony solutionofdisplay screen and of Creation of a website intended for companies of all sizes, it continues to grow.
In telephony, we know how it goes with subcontractors, it is difficult to identify the true from the false. With A2iD, the customer has a real relational contact. It's very important, it was their trademark on the computer and copier part, it's even more important on the telephony. "A good salesperson is above all a good adviser. We want a relationship of trust. We do not lose customers, we have 400, to the competition. We try to work on word-of-mouth, including with communities."
With more than ten years of experience in the field, A2iD supports companies in the departments of Gard (30), Hérault (34), Bouches-du-Rhône (13) and Vaucluse (84).
But A2iD also works with several major and complementary players such as Sharp, Canon, Samsung and Avmup. Constantly looking for new partners to meet all of its customers' needs, the company has its own intelligence.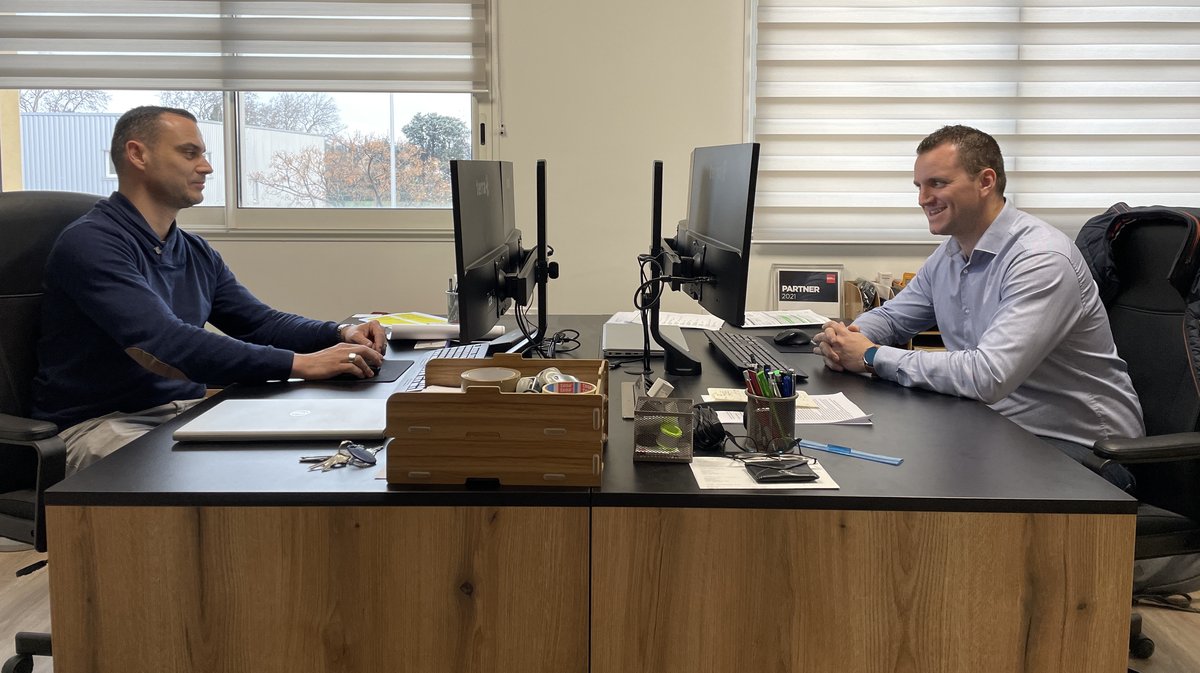 "We listen to our customers and attach great importance to after-sales service. Using our skills and the tools put in place within the company, we ensure intervention times of less than four working hours and a telephone callback of less than 30 minutes."explains Jérôme D'Herve, co-manager in charge of the technical part.
Eco-responsible please
A2iD is committed to a local eco-responsible approach. The company has also developed its own waste toner collection service. 100% free service for all customers, once collected the cartridges are processed by an approved company.
Becoming an environmentally friendly company is at the heart of A2iD's philosophy. Canon and Sharp equipment have a particularly environmentally friendly design and meet various labels such as Energy Star/Blue Angel/Nordic Swan/ESR as well as the ISO 14001 standard.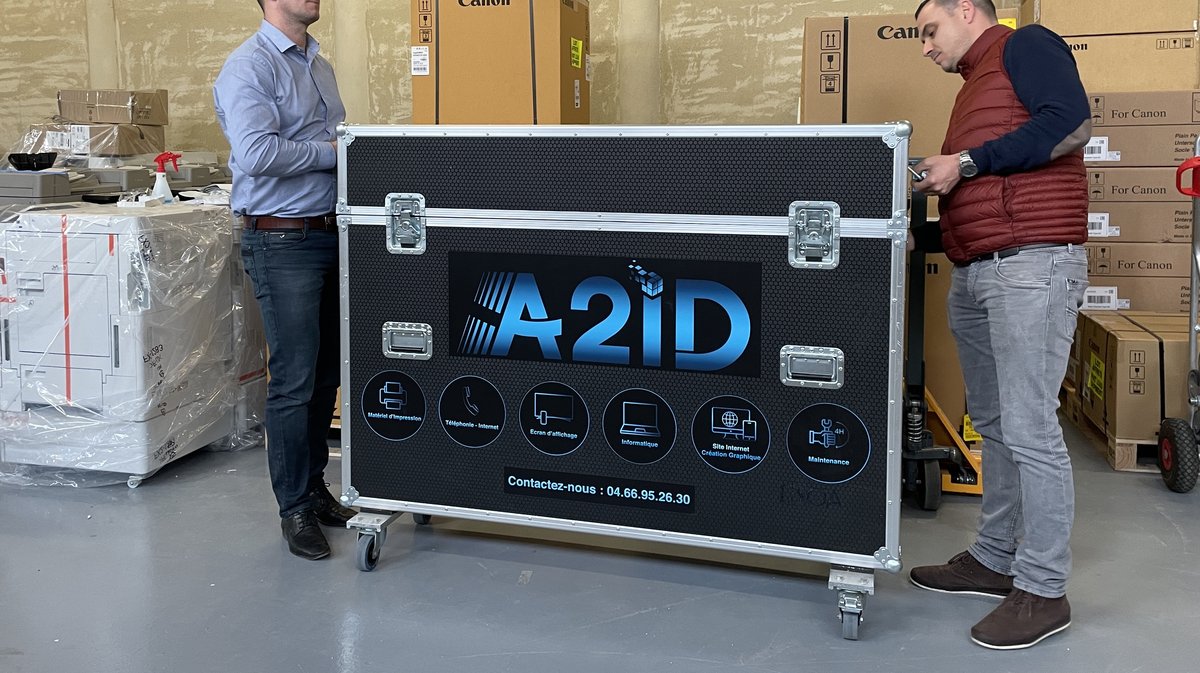 "Our equipment has innovative functions such as automatic standby, presence detection, or even low-temperature toners. Also aware of the need to be connected to our smartphones, we wanted to offer you a responsible and qualitative alternative with the refurbished offer in order to create a positive ecological footprint!"
A longer life
Planned obsolescence was not an urban myth, quite the contrary. A2iD has chosen to commit and offer a range of refurbished multifunctions. "We want to extend the life of equipment that is not very used as part of a first commissioning (Editor's note reference to new product). After reconditioning and checks, these machines offer perfect and long-lasting performance."
How ? By extending the life of equipment and reducing waste, because you should never forget that an A3 photocopier weighs between 80 kg and 320 kg! The goal of the game is to reduce CO2 emissions thanks to the materials used which help to reduce their impact on the planet and its resources.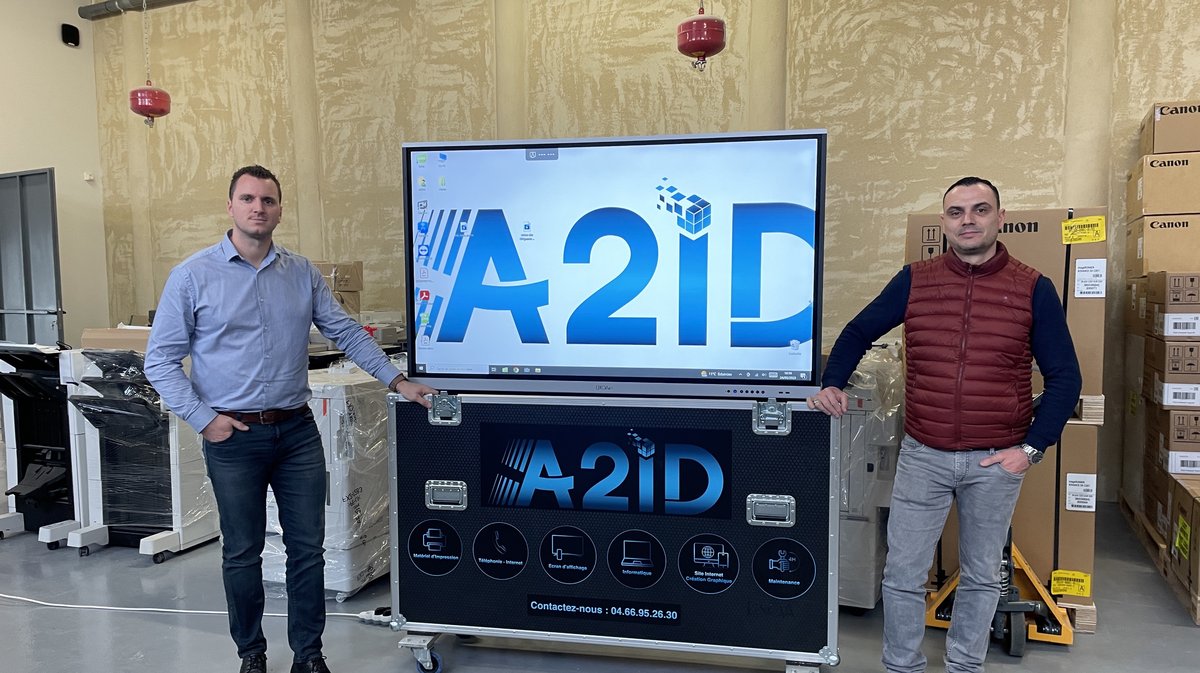 Why approach A2iD? Reliability, adapted services, attractive pricing, value for money, commitment to a sustainable development approach…
Collection terminals and environmental respect
A2iD offers its customers the provision of collection terminals in order to participate in the recycling of used consumables and the recovery of waste. This service is offered free of charge without any administrative procedure or volume commitment. Collected cartridges are thus reused and 100% recycled.
With a simple call or via the customer area once the terminal is full, it will be picked up and replaced free of charge by an A2iD technician.
"Our response to reducing the environmental impact is part of a circular economy approach in a short circuit. Thus, we favor the acquisition of telephones in France in order to recondition them in our factory between Nîmes and Montpellier."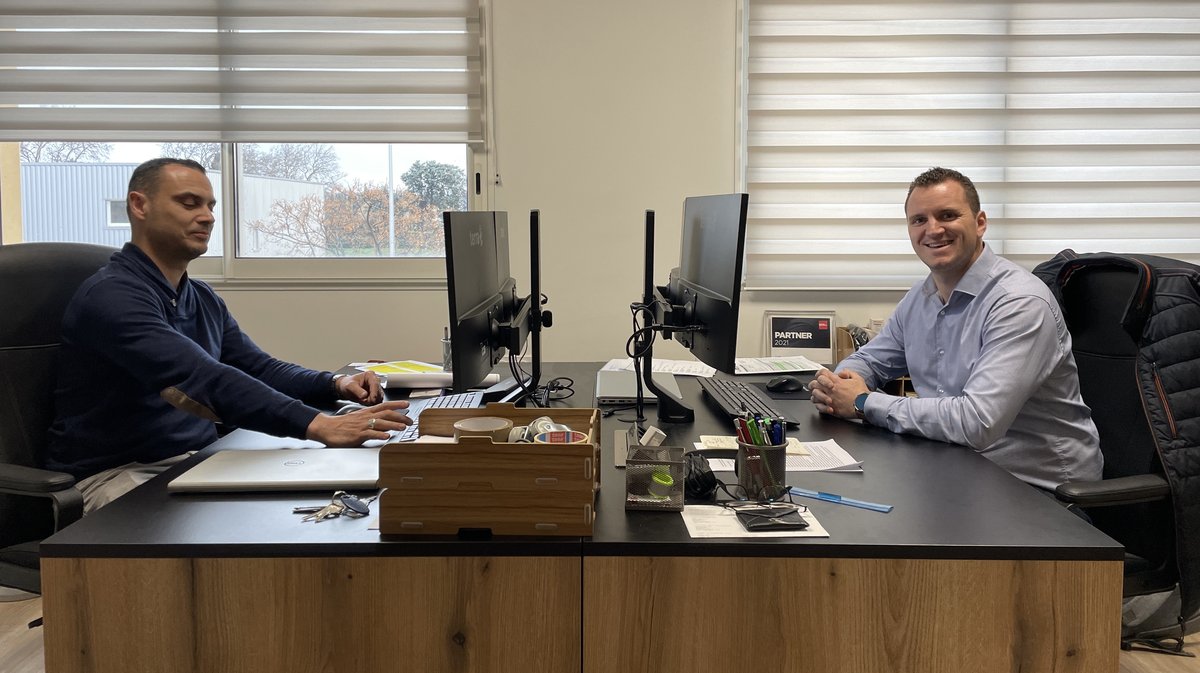 Another political position of the company, its societal aspect. "Wishing to be in line with a CSR approach, we select French partners who respect the environment. We have set up a recycling chain for our end-of-life screens and batteries and ensure their traceability. Opting for a refurbished phone rather than a new phone means up to 80% savings for the planet!"
And the light was… economical!
In an environment where communication must always be more efficient, A2id's client often opts for real-time dynamic display in order to capture new audiences.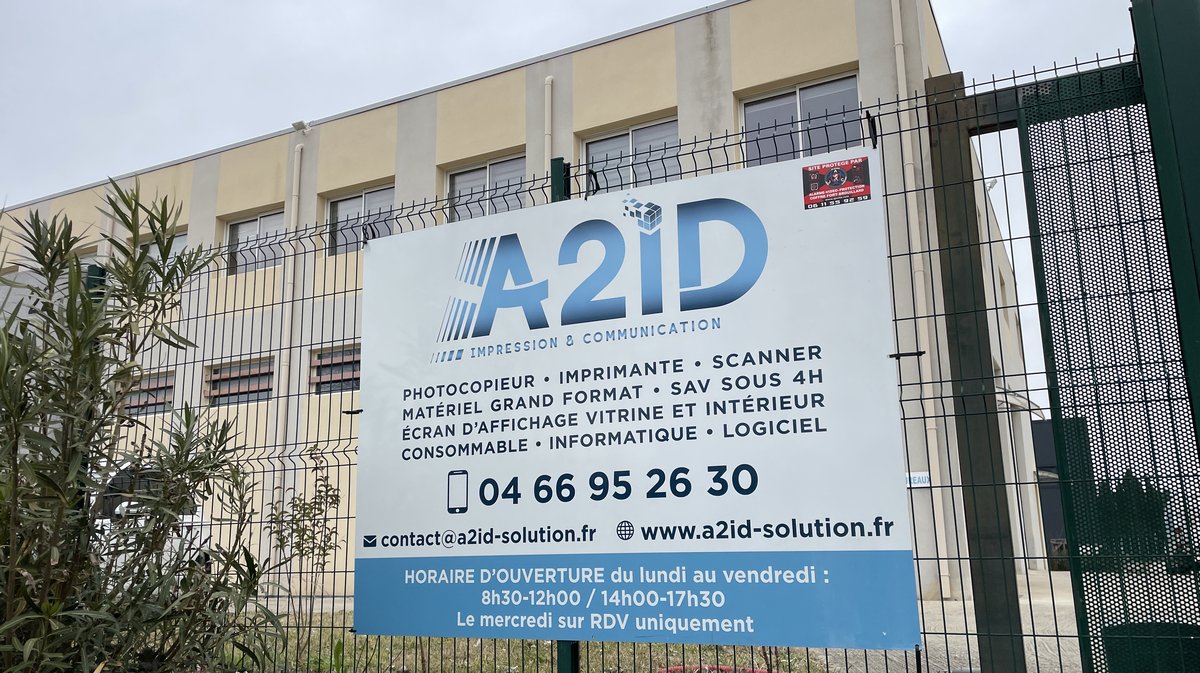 Indoors, in meeting rooms for presentations, in shop windows to increase visibility, A2iD can help you achieve your goals thanks to monitors with impressive image quality, in both portrait and landscape, with connectivity complete and continuous performance.
The same goes for phones. Smartphones sold and refurbished are only with original components. "By choosing A2ID, you are choosing to support us in our fight against planned obsolescence, maintaining and creating jobs in France, while leaving a positive imprint on the planet."
In order to best meet the expectations of its customers, A2iD has a permanent stock of new (and reconditioned) machines as well as parts and consumables. The company's vehicles, fully equipped, allow A2iD to carry out its repair missions in less than four hours.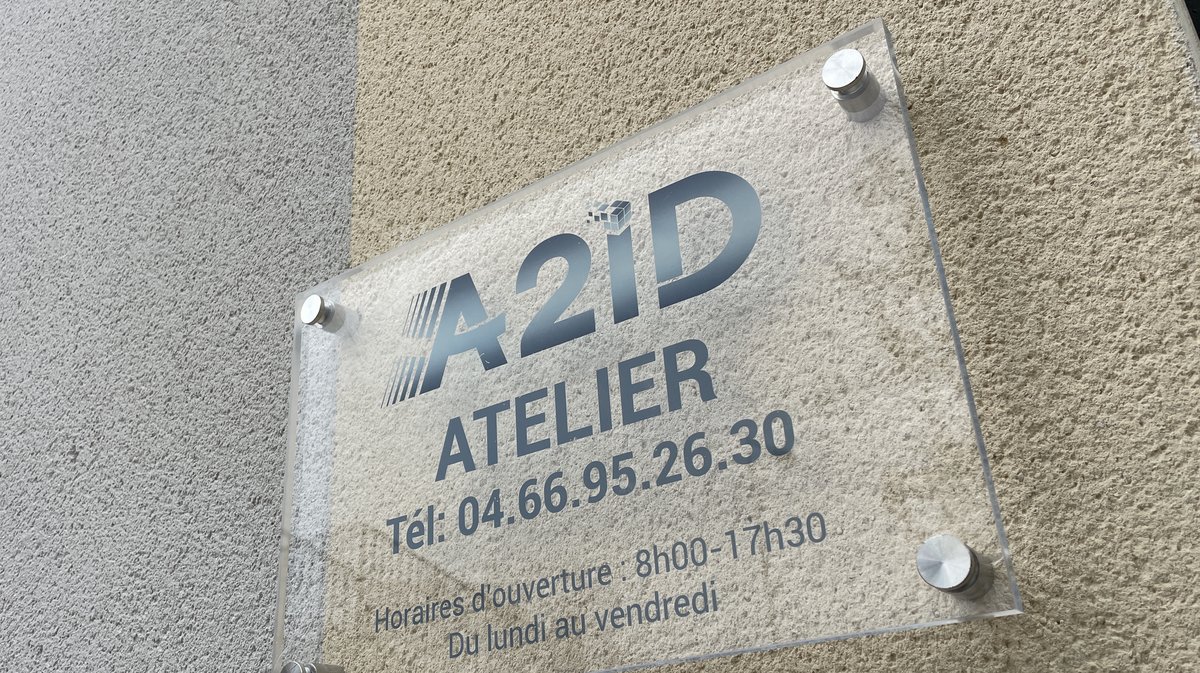 To conclude and by trying to lend a hand to young companies whose projects seem interesting to it, A2iD is establishing itself as a responsible and locally anchored company. It sponsors the Nîmes hockey team, the Krokos, and will provide them with a large touch screen to help them with their match analyses.