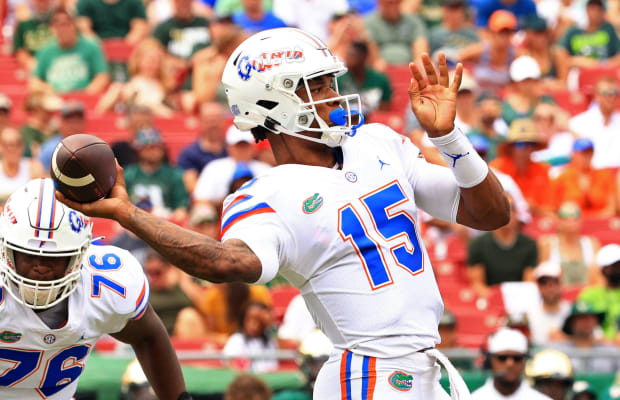 Florida's Anthony Richardson didn't have the best completion percentage (53.8) this season, which could scare NFL decision-makers in the front office.
However, ESPN's Louis Riddick said it shouldn't while appearing on NFL Live on Monday.
"Recent history had shown that players with concerns in college, when you look at them and didn't apply context, usually made you look stupid," Riddick said. "Because No. 1, there's the individual personal factor that these guys can work on, mechanically or holistically, in terms of being around better-supporting casts or better coaching and continuing a steadfast commitment to the process, they can make huge leaps and bounds.
"Josh Allen showed you this. Jalen Hurts showed you this. It can be done. So with this young man, it started at the combine. If you saw how he looked on balance, how he looked fluid, how the ball came off his hands with anticipation and accuracy in a workout that is not designed to help you look good. In that case, it's designed to see whether you can catch on and develop chemistry with these wide receivers you've never thrown to before. And he made it look easy."
Richardson is a projected first-round pick in the upcoming 2023 NFL Draft.
Depending on how things shake out, we could see him working his way into the top 10 or top five.