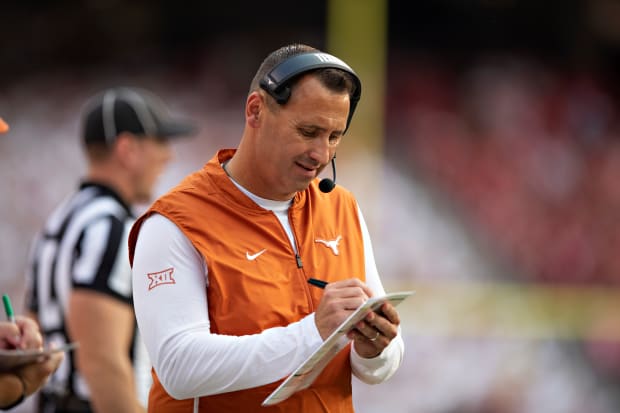 Whoever becomes Texas starting quarterback next season will have earned it.
Head coach Steve Sarkisian told ESPN's Dave Wilson on Monday that all positions are up for grabs, including the quarterback, the most important position on the field.
That means freshman Arch Manning and sophomore Quinn Ewers will compete for the QB1 spot in 2023.
"I'm not worried about who's going to be on the cover of what magazine next week," Sarkisian told reporters. "I'm more focused on is, is each guy focusing on what they need to do to develop to be the best player that they can be? Quinn has an entire year of a head start, but I don't want to hold Arch back. I want to see how far he can take this thing and what it can look like."
The college football world reacted to the news on Twitter.
Both Ewers and Manning came to Texas as highly coveted recruits.