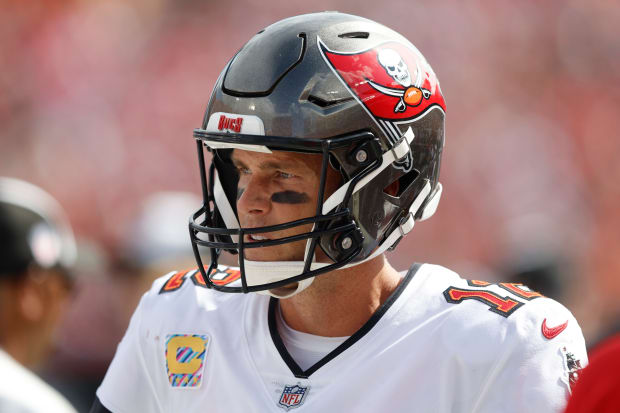 Tom Brady is rich and retired, so naturally he bought a yacht.
Per TMZ, the legendary quarterback hung out with friends on a 77-foot boat in Hollywood, Florida. The awkwardly named "Tw12ve Angels" yacht reportedly cost $6 million.
Fans responded to Brady's opulent purchase.
"Why not," a fan wrote.
"That yacht gotta drive itself," another fan said.
"Wow only 6 [million]? Any concerns Tom is going broke?" a fan asked sarcastically.
Meanwhile, another fan didn't appreciate the wealthy Brady making a lavish purchase less than three years removed from his TB 12 company receiving a $960,000 Paycheck Protection Program loan from the U.S. government.
Brady doesn't appear to be experiencing much financial hardship. He also has a $375 million contract waiting from FOX to broadcast despite lacking any experience.
Skeptical (or perhaps hopeful) observers will continue to wonder if Brady changes his mind about retirement again. However, he hasn't said anything publicly to suggest he's wavering on his decision.