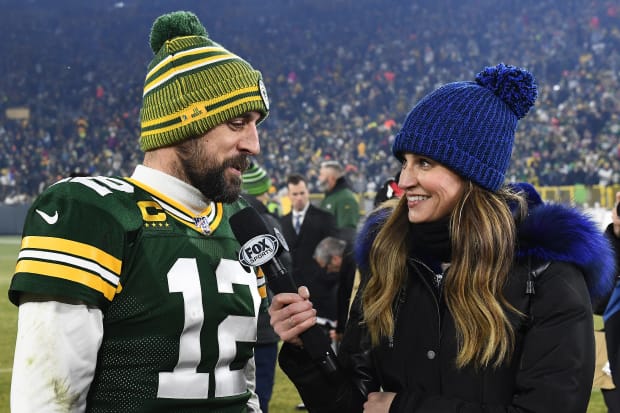 A new development in the Aaron Rodgers saga appeared on Twitter late Monday night into Tuesday.
Trey Wingo reported that Rodgers and the New York Jets spoke to each other as Rodgers is open to playing for the Jets. Despite not making his decision, this indicates that Rodgers is very much considering playing at least next season.
ESPN's Rich Cimini then reported that this means the Packers have given Rodgers permission to talk to the Jets. It also could mean that the teams have had trade talks about the star quarterback.
If the two teams have had trade talks and Rodgers wants to play for the Jets, a deal could come together very quickly, depending on when he makes his decision.
This would follow the Brett Favre storyline as Favre went to play for the Jets in 2008 after playing for the Packers from 1992-2007. Rodgers has been with the Packers from 2005-22.
Hopefully, for everyone's sake, this ends sooner rather than later.