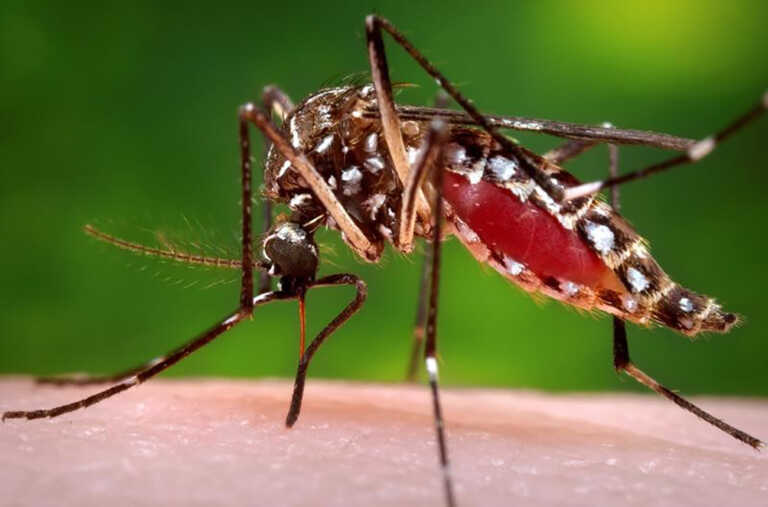 Bell for travelers to Spain! Influx of cases dengue fever recorded in its famous tourist resort Ibiza.
Dengue fever is caused by a virus carried by Aedes mosquitoes, such as the Asian tiger mosquito. The Spanish authorities are warning those who want to travel to Ibiza (Ibiza or Ibitha), that there has been a flurry of dengue fever cases on the cosmopolitan island.
In the relevant announcement, it is pointed out that six tourists from Germany were infected in 2022, which raises fears that there will be more cases this year, once the new tourist season begins.
As reported by the British Independent, one of the confirmed cases was a 27-year-old German woman. The young woman traveled to the third-largest Balearic island last August with her partner and their 13-month-old daughter.
The family began experiencing symptoms shortly after returning home. Symptoms included fever, joint pain and a skin rash.
Another case was a 37-year-old woman who traveled to Ibiza in October 2022. This woman was also accompanied by her family. This family started having symptoms while on vacation.
At present, the risk of anyone contracting dengue fever in Ibiza is low, according to the authorities. From May to November, however, which is the new tourist season, the risk is upgraded to "moderate".
As announced by the Spanish Ministry of Health, one of the possible hosts of dengue fever is the Aedes albopictus mosquito. This mosquito in our country is known as the Asian tiger mosquito.
This mosquito is endemic to the region, in the western Mediterranean and the Balearic Islands, as of 2014. It has also been detected in some areas in the interior and in the north of Spain.
Authorities also point out that dengue probably arrived in Ibiza from a person who had traveled to Mexico. This person fell ill with dengue fever at the same time as the 27-year-old German woman.
What is dengue fever?
As reported by the National Public Health Organization (EODY), dengue fever is a viral disease transmitted by Aedes mosquitoes. It is the most important mosquito-borne viral disease worldwide. Tens of millions of cases and tens of thousands of deaths are registered every year, especially in children.
It is also one of the most common vector-borne diseases in travelers to tropical-subtropical countries. Endemic to more than 100 tropical and subtropical countries, in urban and semi-urban areas in:
Africa
American continent
Caribbean
Southeast Asia
Western Pacific
Eastern Mediterranean
It is also endemic to many "European Overseas Countries and Territories". In Europe, imported dengue cases are often recorded in travelers returning from endemic countries.
The symptoms
40-80% of dengue virus infections are asymptomatic. When symptoms develop these may be:
Sudden onset of high fever
Intense headache
Pain behind the eyes (retrobulbar)
Myalgia and arthralgia
Characteristic rash
Nausea/vomiting
Swollen lymph nodes
Minor bleeding
In rare cases (in less than 5% of cases) patients develop severe dengue fever, which can be fatal. The most serious cases are observed in children and adolescents.
Treatment is supportive (eg the patient is given plenty of fluids). However, patients should not be given non-steroidal anti-inflammatory drugs (nor aspirin).
Patients can transmit the virus that causes dengue to mosquitoes that bite them. In this way, it can also infect other people.
source: Iatropedia.gr
The article Dengue outbreaks in Ibiza – Alert on the cosmopolitan island was published on NewsIT .