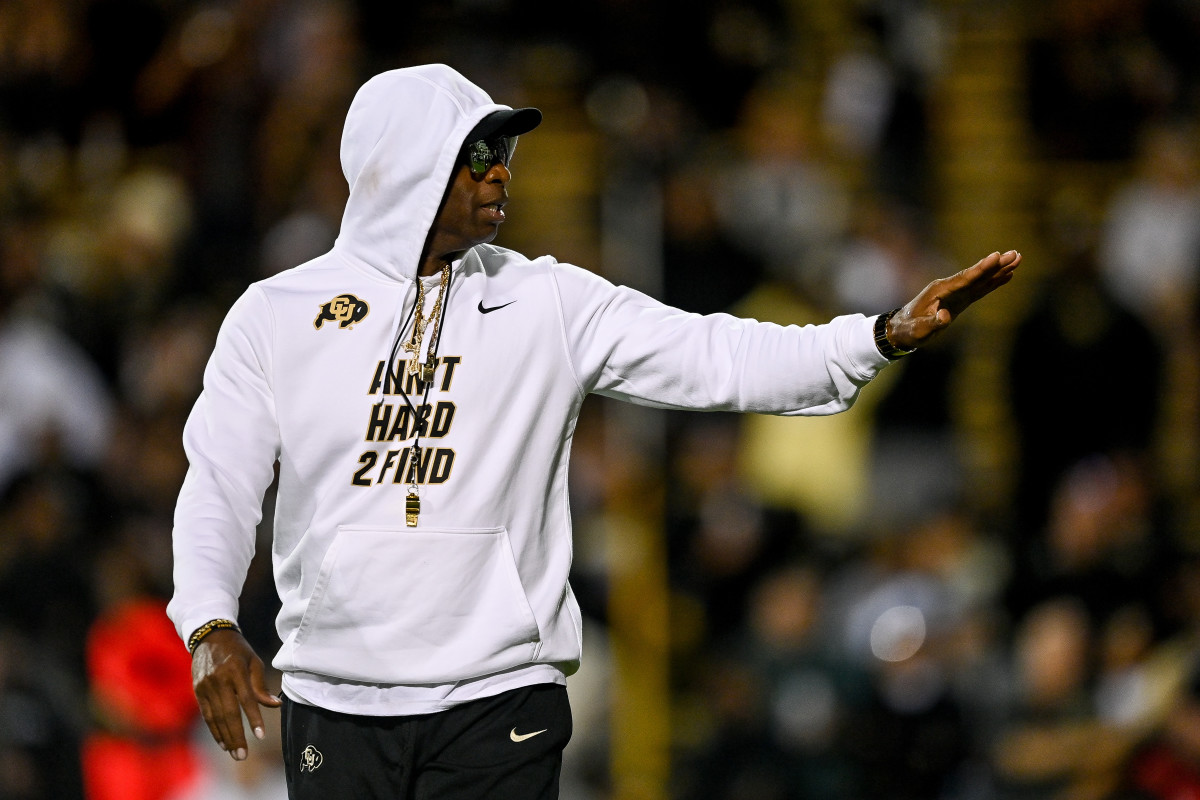 Deion Sanders has never been one to duck the spotlight and the Colorado coach isn't going to start now.
Speaking to the media following the Buffs' second consecutive loss at the hands of USC, Coach Prime talked about the attention his program has been getting, both good and bad.
I don't know if it's all love. I don't think it's all love. You haven't checked the responses from the coaches that we're participating against. But we're excited, truly, with the attention that's warranted to this wonderful, beautiful university. I'm excited and elated to be the coach here. I'm excited to really talk about the wonderful attributes that we possess. … I'm happy and thankful that we're a voice of hope. Just desire and want, I think that's the thing that's touching souls around the country. That person that no one believes in, that person that no one desires, that person that's stepped over, stepped by and stepped past. We represent that person.
Continuing:
No one wants to see what we're doing. They don't want to see us accomplish what we're doing. I said, and I will reiterate this, you have to be crazy if you can't see the direction that we're headed. I'm so happy and thankful to be the head coach of this wonderful university.
Colorado sits at 3-2 through five weeks after winning just one game last season. It's safe to say the culture has changed in Boulder, now it's time to stack some more wins.