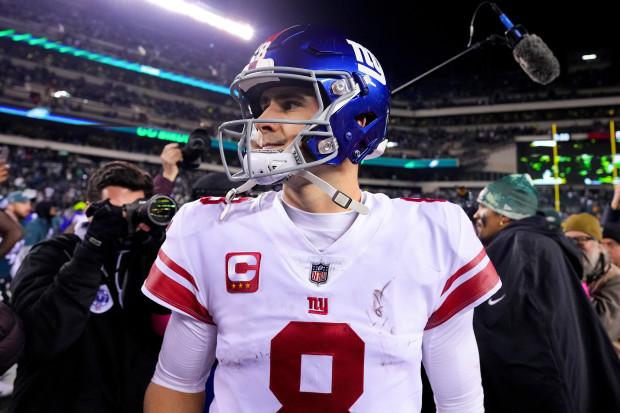 For decades the New York Giants have boasted the superior quarterback of the two New York-area teams outside of a few outlier years. But with Aaron Rodgers joining the New York Jets, how does Giants QB Daniel Jones feel about not having the spotlight anymore?
In a recent interview, Jones made it very clear that he's not "worried" about who gets the spotlight. For him, the offseason is just about focusing on his own preparation for the 2023 season.
"I'm not worried about that," Jones said, via the New York Post. "(I'm) just focused on what we're doing here."
Jones is coming off a superb year where he led the New York Giants to the playoffs and earned a massive contract extension in the ensuing free agency period.
Daniel Jones not worried about being second banana in the Big Apple to Aaron Rodgers. https://t.co/DCE4tSJyzm

— ProFootballTalk (@ProFootballTalk) May 26, 2023
Daniel Jones may not have the spotlight now, but that could change in an instant if the Giants get off to a faster start than the Jets in 2023.
But the Giants will have a fairly rough go of things to start the season. They play three games in the first 12 days, including two games on the west coast against the Arizona Cardinals and Seattle Seahawks.
Will Daniel Jones and the Giants be the talk of the town by the end of September?