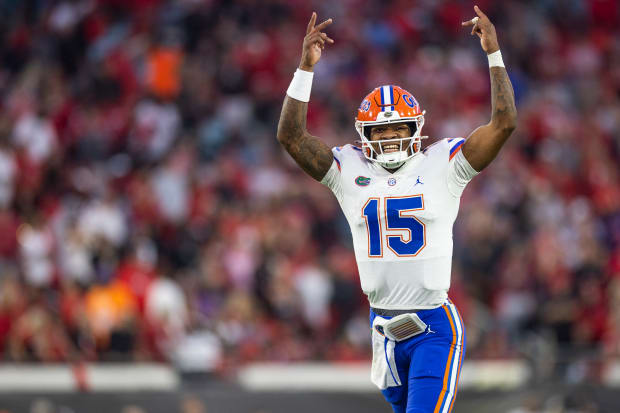 Florida's Anthony Richardson's stock continues to rise with the 2023 NFL Draft vastly approaching.
Richardson is expected to be one of the first quarterbacks taken off the board in April.
While appearing on the Dan Patrick Show on Monday, ESPN analyst Dan Orlovsky explained why he compares Richardson to Buffalo Bills All-Pro quarterback Josh Allen.
Orlovsky said he's all-in on Richardson.
"I have been since the first game of his that I called in college football," Orlovsky said. "I was like, this kid is so super talented and you heard more about him, how intelligent he is, how hard he works, the character.
"For me, his player comparison is Josh Allen, that's where the path is. What I liked about Josh coming out of school was that he was a very loose thrower. Like it wasn't tight, that's why I say he's a very natural thrower. I think Anthony has the natural throwing motion."
Richardson completed 54 percent of his passes for 2549 yards while throwing 17 touchdowns and 9 interceptions this season for the Gators.
But with the kind of athleticism he showed off at the Combine, it'll be shocking if he winds up going undrafted.
Is Richardson to Allen a good comparison?