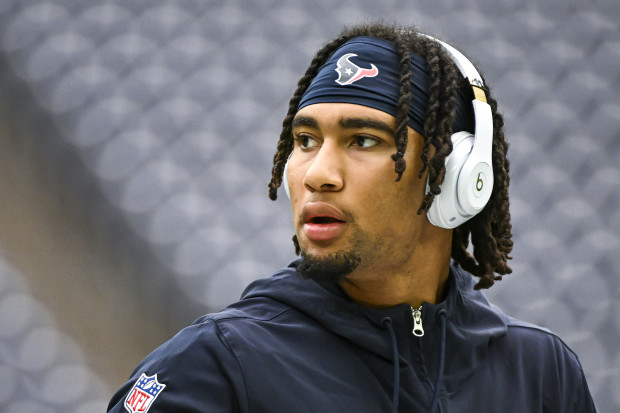 C.J. Stroud won't just begin his rookie season as the Houston Texans' starting quarterback.
The team revealed Stroud as one of its four captains on Monday. Texans players also voted for safeties Jimmie Ward and Jalen Pitre and offensive tackle Laremy Tunsil.
Reppin' that © on their chest 🤘 pic.twitter.com/P2RynW0SU6

— Houston Texans (@HoustonTexans) September 4, 2023
The honor shows immense trust in the first-year passer, who's tasked with leading a Texans team that's won 11 games over the last three seasons. Houston made Stroud the No. 2 pick out of Ohio State in April.
Head coach DeMeco Ryans named Stroud his Week 1 starter after the newcomer played in every preseason contest. The 21-year-old looked forward to rewarding that confidence.
"I'm still going to work like the way I've been working, even more now," Stroud said after Houston's final exhibition game. "I'm blessed to be a starter so young in this league, which isn't the easiest thing to do, but I know my coaches have faith and trust in me, and I'll go out there and try to do my best."
Although the Texans signed Robert Woods and Dalton Schultz, Stroud will take over an otherwise young Texans offense. Houston finished each of the last two seasons 30th in scoring and traded Brandin Cooks, the team's leading receiver from 2020-22.
Stroud will look to make a strong first impression when the Texans play the Baltimore Ravens on Sunday afternoon.