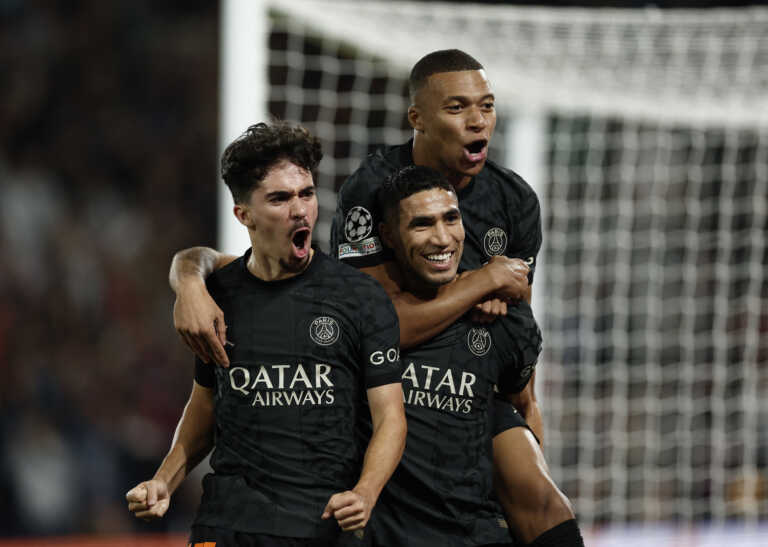 THE Paris Saint Germain made the perfect start to his difficult 6th group Champions Leagueafter celebrating the only victory in the premier league, beating Borussia Dortmund 2-0.
With a penalty goal by Mbappe at the start of the second half and a terrific goal by Hakimi in the 58th minute, Paris Saint-Germain took three important points and climbed to the top of Group 6.
Earlier, AC Milan conceded a… sack of goals and were held to a 0-0 draw by Newcastle, leaving the two teams behind the Parisians in the standings, with Dortmund the only one without a point.
The results in the 1st matchday
Milan-Newcastle 0-0
Paris Saint-Germain-Dortmund 2-0
The standings in the 6th group
Paris Saint Germain 3
Milan 1
Newcastle 1
Dortmund 0
The article Champions League: Paris Saint-Germain – Dortmund 2-0 and top of the 6th group for the Parisians was published on NewsIT .