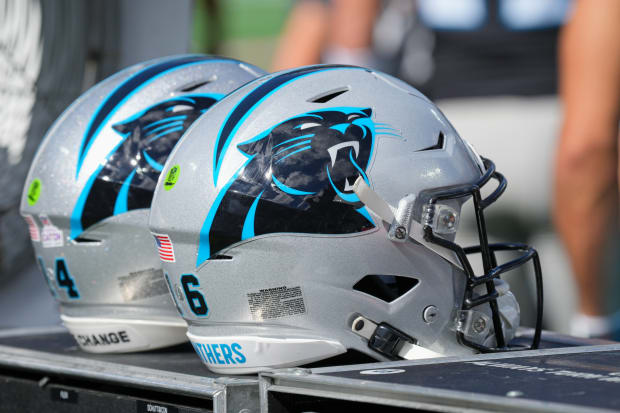 A safety for an NFC South team will have to miss the start of the 2023 NFL season.
The NFL announced on Monday that it had suspended Carolina Panthers safety Sean Chandler for the first two games of next season. It comes after Chandler violated the league's policy on performance-enhancing substances.
Chandler will still be able to practice and play in preseason games once August rolls around.
He appeared in all 17 games for the Panthers this past season and finished with 19 total tackles (11 solo). His best individual season came in 2021 when he played in 15 games and racked up 48 total tackles (27 solo) and one pass defended.
Before that, he spent the first three seasons of his career with the New York Giants after he played his college football at Temple.
Chandler is currently scheduled to be a free agent next week when free agency opens.