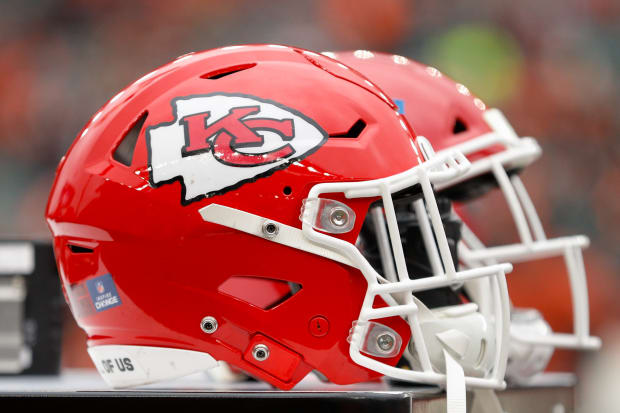 The Kansas City Chiefs are reportedly likely to part ways with a key defensive cornerstone.
According to ESPN's Adam Schefter, the Chiefs are expected to cut defensive end Frank Clark. The two sides couldn't agree to a restructured contract during the NFL Scouting Combine.
It's not shocking, as releasing Clark clears $21 million in cap space. However, losing Clark is nevertheless a significant blow for Kansas City's defense.
Clark made three Pro Bowls and three Super Bowls during his four seasons in Kansas City.
He often saved his best performances for last, notching 10.5 sacks in 12 postseason games. Adding three with the Seattle Seahawks, Clark ranks third in all-time playoff sacks behind Willie McGinest and Bruce Smith.
Although he didn't dominate during the 2022 season, Clark again shined when it mattered most. After tallying five sacks in 15 regular-season games, the former second-round pick took down Trevor Lawrence once and added 1.5 sacks on Joe Burrow in the AFC Championship Game.
Kansas City will seek cheaper pass-rushing alternatives as a massive Patrick Mahomes contract tightens the organization's cap flexibility. Given his big performances in big moments, Clark will be a fascinating free agent to watch.