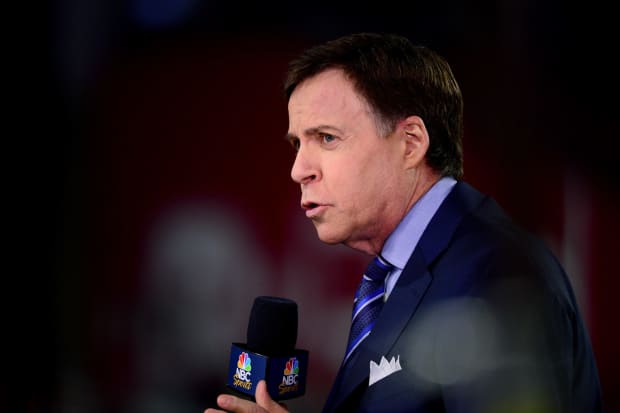 Bob Costas didn't exactly draw rave reviews when broadcasting MLB playoff action for TBS last year.
During an interview on Bill Maher's Club Random podcast, via Sports Illustrated's Jimmy Traina, Costas said he felt "off my game" while calling the AL playoff series between the New York Yankees and Cleveland Guardians.
"Sort of like a pitcher who still has good stuff, but somehow, as they say, he didn't have command that night I could feel it," Costas said. "In the first five or six innings of the first game, it's the same philosophy, same approach, but I wasn't nailing it. It didn't have the same flow and rhythm to it. There were a few awkward moments."
Although Costas wasn't bothered by criticism on social media, he also felt he wasn't at his best.
"Now, I don't place much stock in what two or three people say on Twitter, because on Twitter, there's no misdemeanors. There's only felonies," Costas continued. "But when I knew myself that it just wasn't what I've generally been able to do—and I wasn't comparing myself to 1995 when I'm doing the World Series, I was comparing myself to August and September of last season when things were as they usually were."
The renowned 70-year-old broadcaster called baseball one of the few sports he still wants to work. However, he felt he "dropped the ball" during the ALDS.
Critics panned Costas for talking too much over the action, focusing too much on historic tidbits and anecdotes at the game's expense. Costas at least agrees that he's done better.