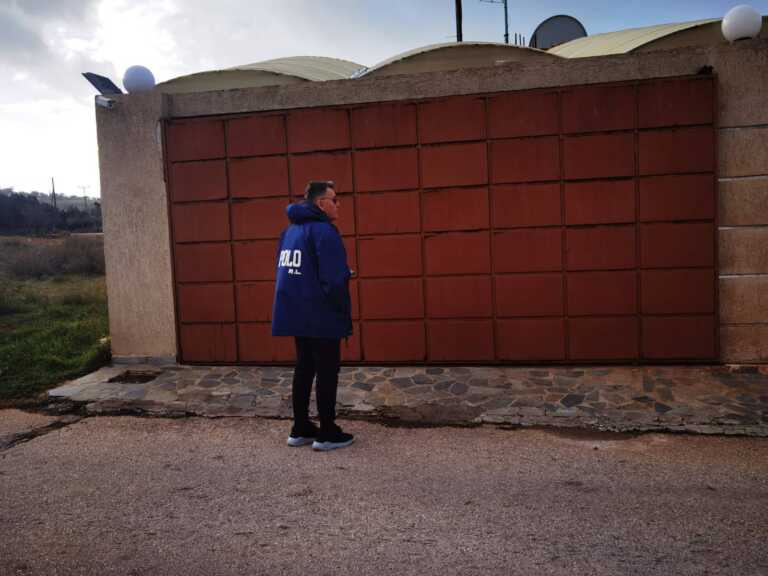 At the home of the 66-year-old alleged bogus doctor the well-known lawyer was found on Saturday morning (21.1.2023). Alexis Kougias. It is noted that the new fake doctor is considered responsible for the death of at least 5 patients.
Alexis Kougias spoke to the journalists saying that he got the case file. So far it has not been made clear whether he will take the case. However, he said that in the event that he takes on the alleged fake doctor, he will request the exemplary punishment of all those who have leaked evidence of the preliminary investigation, as he explained it is a secret process which is ongoing and so far no case file has even been filed.
Alexis Kougias told reporters: "We had an appointment in my office today, he called me that it is impossible for him to come because outside his house there are channels, cameras, journalists and he does not want to undergo the ordeal. I was forced to come now, but I want to beg you, because Greece is not Uganda, it is not a third world state, it is a state of law. A preliminary investigation is being conducted, which is secret."
"At the moment, evidence of a pending case file is being leaked. A preliminary investigation is being conducted, there is no case file, it has not even reached the hands of a prosecutor. The case is in the hands of the police who are conducting the preliminary investigation. This illegality, if I take over because I have not taken over the case yet, will be punished exemplary", he added.
He said that the whole case was started by a woman who had previously filed a lawsuit: "They explained to me where the whole story started, they told me that behind this whole story is a lady who has been working in public positions for years and who a few years ago had started a process against him which was dismissed and declared to him that I will destroy you. They told me that he is a party official of the ruling party."
He also referred to the fake doctor's house, saying that what was written is not true, but in fact it is a house outside the plan, "a poor house" that does not exceed 100 square meters: "When the police call us to give explanations in the preliminary investigation, we will give all the image. It is a poor house that does not exceed 100 square meters. Their only asset is that, there is not a single euro in depositions, the car they own and use is a 1999 model."
He revealed he has a long list of people willing to testify for the 66-year-old, who is a physiotherapist. He claimed that he himself was for a long time in a big basketball team, specifically Olympiacos, while there are photos with famous athletes such as Stefanos Tsitsipas.
Regarding the doctor from Germany who is considered an accomplice of the 66-year-old, Alexis Kougias said that he searched and found him because he is one of the best physiatrists in Greece: "Doctor Germanos, who according to what they publish is his partner, is elite doctor in Germany".
He also noted that the 66-year-old has years to work, he is suffering because he was suffering from cancer, while as he said characteristically "he has no scarf to cry" and his fee, if he takes it on, will be given by his patients who offered to help him as soon as learned about the case.
"This image of thousands of euros does not exist anywhere and those who say so will be asked to prove it. I am waiting for the call from the Thessaloniki security to give an explanation, because at the moment there is no call even to call him as a suspect," he stressed.
Reporting: Anastasia Stamatopoulou
The article Alexis Kougias at the fake doctor's house – "The 66-year-old doesn't have a single euro, he lives in a poor house" was published on NewsIT .