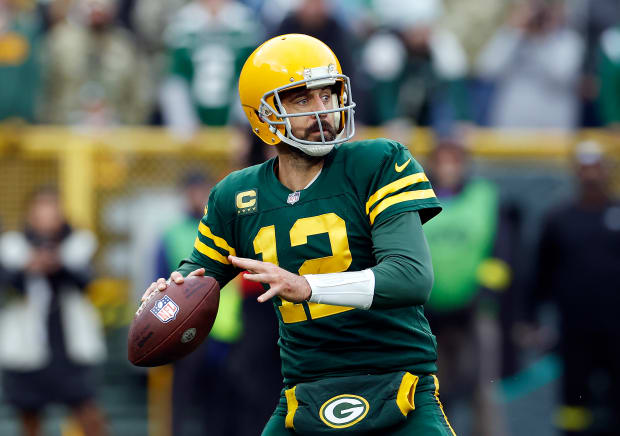 The Aaron Rodgers saga could be coming to an end fairly soon.
Trey Wingo reported on Tuesday morning that Rodgers already had a conversation with the Jets.
Well, according to ESPN's Dan Graziano, talks between Rodgers and the Jets will continue into today.
Graziano said it's unclear if these talks will result in a trade. Nonetheless, it's pretty evident the Jets want Rodgers as their starting quarterback for the 2023 season.
Rodgers has not yet announced his plans for the 2023 season. The Jets have been mentioned as the top trade suitor for his services though.
"My sense is there continues to be more and more signs about him leaving Green Bay. And I think in the end, my sense is ultimately it will come down to whether he wants to play elsewhere, which would be really the New York Jets, or whether he wants to retire," Adam Schefter said. "To me, those are the two most logical options and the two most likely scenarios here. But again, we have not heard from Aaron Rodgers himself."
Do you think the Jets will pull off a blockbuster trade for Rodgers?