A familiar neighboring country surprised me when I moved there, says Miina, who is studying in Sweden.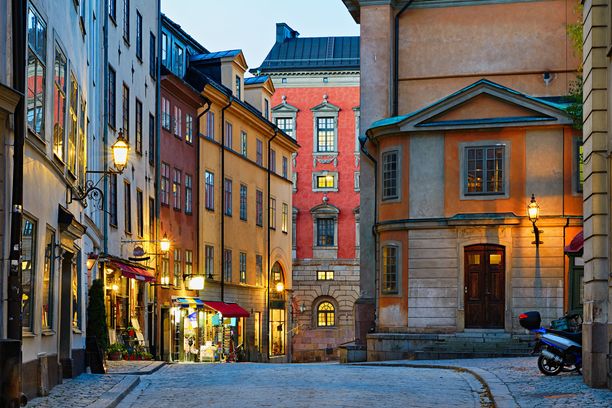 Class differences are strongly visible in Sweden, and people are valued based on, for example, the area they live in, says Miina. AdobeStock/AOP
Moving abroad is always an upheaval, even if you only go to a familiar neighboring country, Sweden. A Finn noticed it Mine, who moved to Stockholm to study. Miina told about her experiences in Iltalehti's survey after living in Spain for six years Hanna Kohtala had shared his own story.
Miina moved to the Stockholm region in 2017. Sometimes she has also lived for shorter periods in Sicily and New Zealand, but returned again to complete her studies in Sweden.
– At the moment, I feel that I will not stay in Sweden for good. I've thought about returning to Finland, but I haven't ruled out the option of living somewhere else in Europe later, Miina reflects.
Public information
One of the first things that surprised Miina in Sweden is the public address information.
– I think it's a pretty terrible thing. All information can be found online. For example, I can look up the names of all my neighbors and other information about them based on their address.
Based on the name, you can find current and former addresses and birthday on the internet, among other things. It is precisely for this reason that Miina, who lives alone, wants to appear in this story only by her first name.
– It's quite scary that anyone can show up at the door based on this information, says Miina.
A surprise for Miina when moving was also the fact that in Sweden, a personal identification number is required in many places, starting with gym membership. If desired, the personal identification number can also be used as an account number.
As a city, Stockholm leaves its mark in the heart of Miina, even though the road probably leads away from there. Miina's home album
The violence was surprising
Recently, there has also been a lot of news in Finland about Sweden's struggle with gang violence. At the time of Miina's move, the topic had not yet hit the headlines in the same way here in the neighborhood as it does now, so the phenomenon came as a surprise.
– Someone was stabbed at my local train station last night. Last year there was a shooting here in the middle of the day near the children's playground and two children were injured. Once, when I was coming home in the evening, I walked past the hospital and saw a person in front of it who had been shot in the thigh. Violence is constantly seen and heard, Miina says.
Swedish public health care does not receive praise from Miina either. If Miina needs healthcare help, she goes to seek treatment at a private practice in Finland.
– I have stated that it is easier that way. The queues here are still much longer than in Finland. In order to get help from the emergency room, you have to have your head in your arms. There is also practically no private sector here, in the sense that even there you need a referral from the public side. The system is not terribly functional, Miina regrets.
Appearance is more important
As for the Swedes, Miina has noticed that the people there value appearance more than the Finns.
– Here it is still common to visit a solarium. You can access the solarium around the clock and they are often next to gyms, so you can have a little "bruna" at the end of your workout, Miina laughs.
According to him, fillers and other injection treatments are also used a lot. There is also more effort put into dressing than in Finland and trends are strictly followed.
– There is no such culture here as wanting to stand out from the crowd.
Miina likes Stockholm because the big city offers a lot to do. AdobeStock/AOP
Class differences are visible
According to Miina, class differences are also more visible in Sweden than in Finland and have a greater weight.
– For example, the area you live in affects how people value you. Public address information only highlights that. Schools that have been attended are also given different weight in the discussion, depending on how prestigious the educational institution is.
During her years of living in the Greater Stockholm area, Miina has noticed that creating deeper friendships is challenging.
– We are quite reserved here and keep the conversation on a superficial level. You hardly go into difficult subjects unless you are really close.
Good atmosphere
Of course, not everyone in the neighboring country raises criticism. When the time comes to move out of Sweden, Miina misses, among other things, the good-natured customer service and the Swedes' ability to maintain a good atmosphere even in tight situations. Miina has an amusing example of one such situation.
– I have a dog and I had just come back to Stockholm with it by plane from Finland. After we got off the plane, I let the dog out of the transport bag on the leash to walk. The dog's stomach had gotten upset during the trip and the poop got into the terminal. When I was cleaning up the traces, no one intervened in the Swedish way, and was not even considerate, because the atmosphere here is to be kept light. It was a relief in that situation! Somewhere else I could have gotten angry looks, Miina recalls.