A day in advance, the gendarmes were invited to the town hall of Nîmes this Friday so that the Gard authorities salute their work and celebrate their action.
Sainte Geneveviève is a special day for the gendarmes. Initiator of this invitation to the town hall, the mayor of Nîmes, Jean-Paul Founier, said "a real pleasure"to receive the troops. And the first aedile to continue:"We celebrate Sainte-Geneviève together. The people of Nîmes are attached to this army corps, many families have important links with you. I myself am the son of a policeman and I have a thought for all the policemen injured or fallen while exercising their function. Difficult job, you are present on a daily basis. Thanks ! You have a reassuring image, thank you for your dedication, may Sainte-Geneviève protect you!"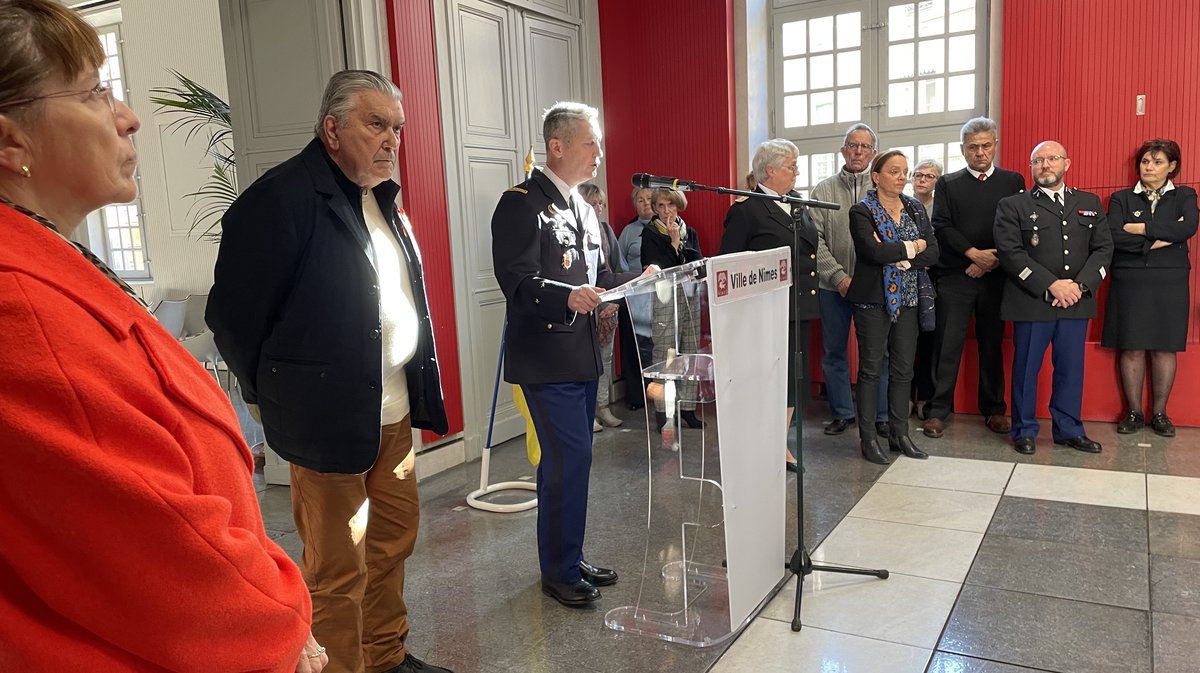 Éric Chuberre, general commanding the gendarmes of the Gard, is also very proud of his troops. "Thank you all for being present with us for the celebration of Sainte-Geneviève, an emblematic character. This patron saint is a doubly feminine woman."According to tradition, the gendarmes are under his protection."At 28, she encouraged Parisians to resist the invasion of the Huns, Attila will avoid Paris. Childeric also abandons his Paris headquarters. The framework is set, the symbols are there and Sainte-Geneviève has been able to unite the population in the face of the threat."
In the Gard, the work of the gendarmes is not as easy as one would imagine. They work around 41 hours a week, not including on-call duty. Worse, in one year, the gendarmes suffered 83 attacks, 102 outrages and 216 refusals to comply.
Marie-Françoise Lecaillon, prefect of Gard, continues. Very happy to be present, she once again thanks the police: "State and population are attached to you who are present on 90% of the departmental territory. One of the oldest French institutions, you represent the symbol of the State in the territories impacted by the disrespect of the rules and values ​​of the Republic. A leading public service, the polls measure how much the French care about their gendarmes."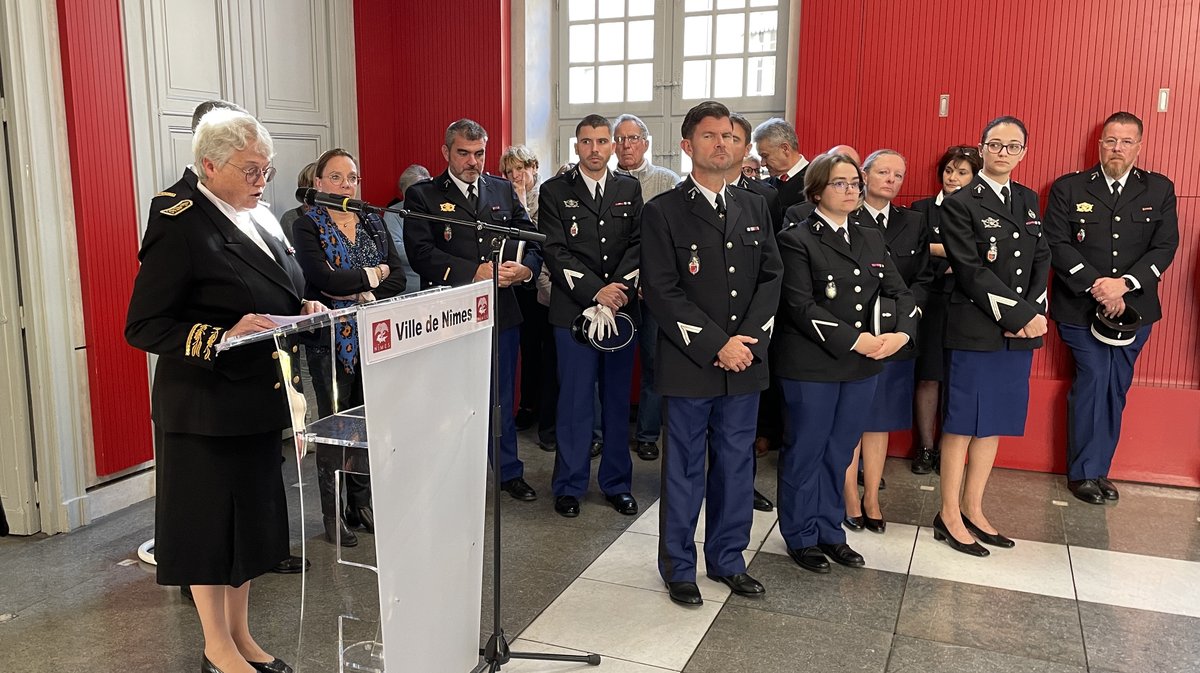 Indeed, the Gard has approximately 1,300 active and reserve soldiers who work daily in favor of public peace at the risk of their lives. This year again, these women and men underwent 30 stays ofITT. A heavy price paid. "I have a special thought for your families who accompany you, who are proud of you but who sometimes worry because of your missions. I testify to you my great confidence, my attachment and my pride", concludes the prefect of Gard who emphasizes intra-family violence as well as violence against women in the Gard, on the rise. "1,400 victims in ten months, i.e. already more than 20% more than in 2021…"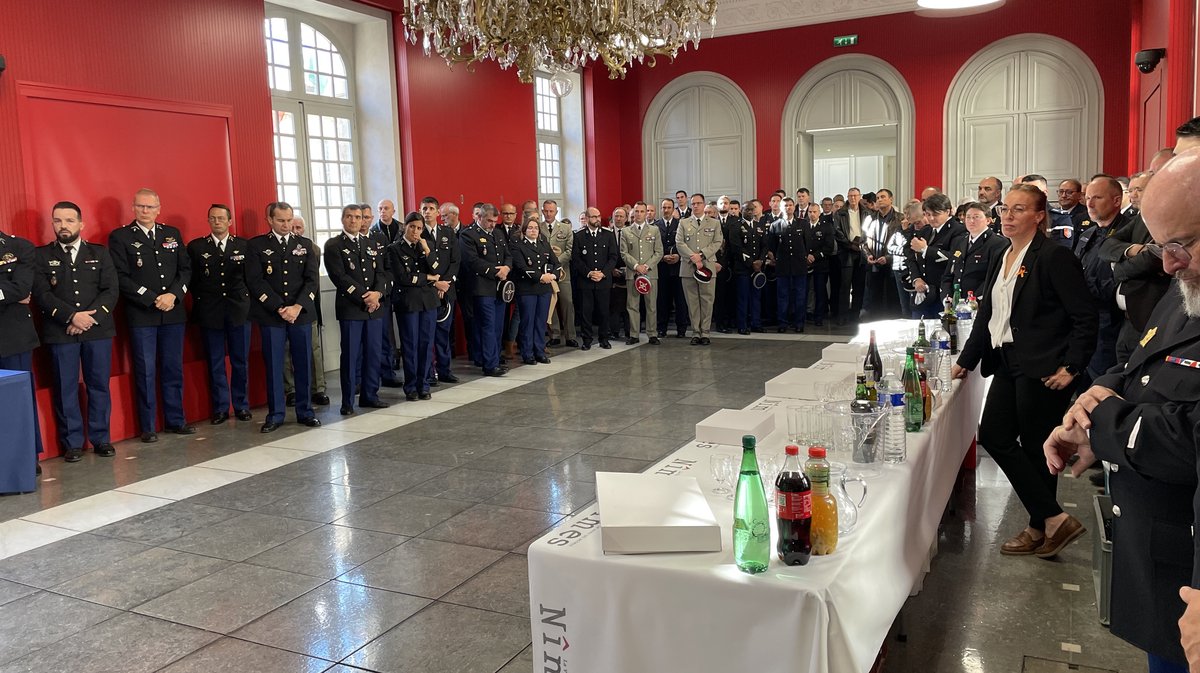 Anthony Maurin and Louka Chacon