The office of high school students at the Emmanuel d'Alzon Institute in Nîmes has set up several initiatives, including tutoring between high school and sixth form students. A precious help for these young college students who can confide in their academic difficulties, but also more personal.
For a long time, the Emmanuel d'Alzon high school in Nîmes has had a high school students' office (BDL). Last year, this BDL asked Caroline Cotteret, deputy director of the college, to set up student tutors who would accompany sixth graders to help them find their bearings in this new adventure: the college. The operation takes place in January 2022 with around ten high school students of all levels who each take care of two middle school students.
"This link allows them to gain confidence. High school students have a role of confidant. It is a very enriching experience for them, valued on a sup course", explains Mrs. Cotteret. Feedback is positive after this first edition. Like Assia, 12, who talks with a smile about what being tutored brought her: "I was stuck on certain exercises and, in class, I didn't dare ask the teacher. With me, Louise took the time to explain to me and that was beneficial."
"We are like big brothers or big sisters for them"
At the rate of one hour per week, the high school students give their time to help with homework or simply to listen to these middle school students. "We are like big brothers or big sisters for them because we are only a few years apart and we have already been there, points out 16-year-old Camille. We feel useful, it gives us responsibilities and it is fortunate that in the Institute exchanges are possible between college and high school. On the initiative of this operation with her classmates, this year she became project manager for tutoring.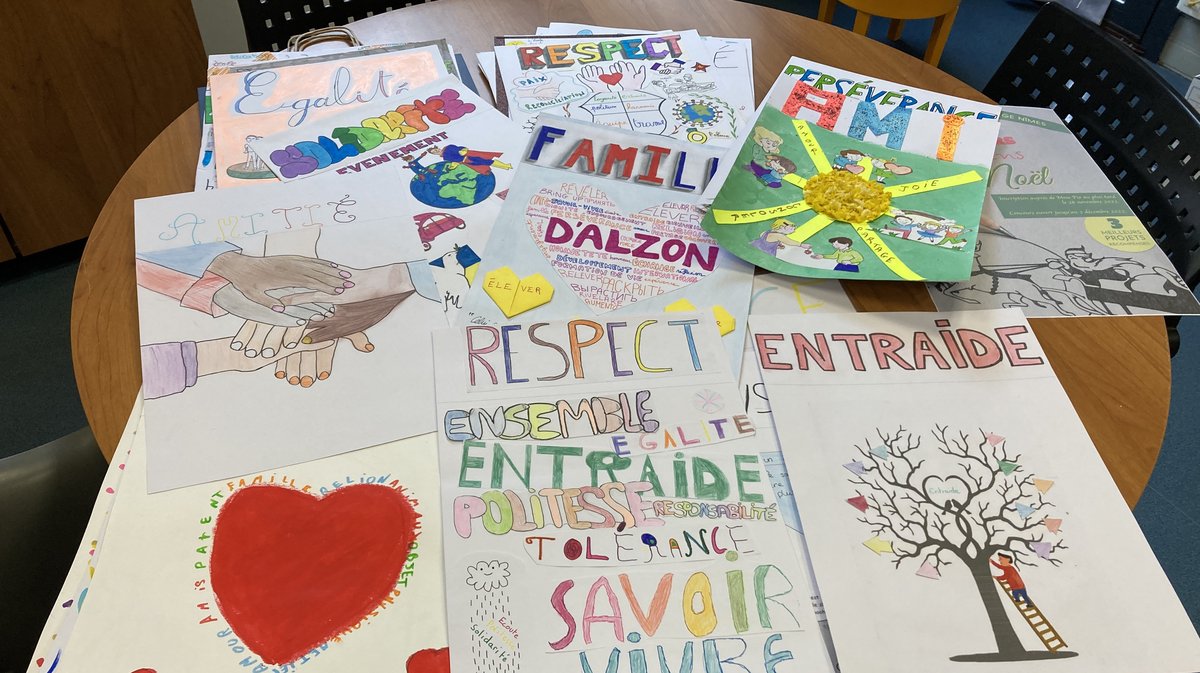 And next January the tutoring is renewed with 14 tutors for 28 students. This year, Caroline Cotteret wanted to strengthen exchanges between tutors and head teachers so that regular updates are made to discuss the progress of the student in question. Because it is the main teachers who target the students whose presence could be beneficial. Of course, the consent of the student and the authorization of the parents are required. This is truly a common approach with the aim of offering the possibility to these students to gain more self-confidence.
An initiative that is in line with the values ​​of the institute based on solidarity and sharing. Next December 3 (from 9 a.m. to 12 p.m.), the college will organize its traditional open days with the program: presentation of the teaching team and visit of the premises.
Corentin Corger