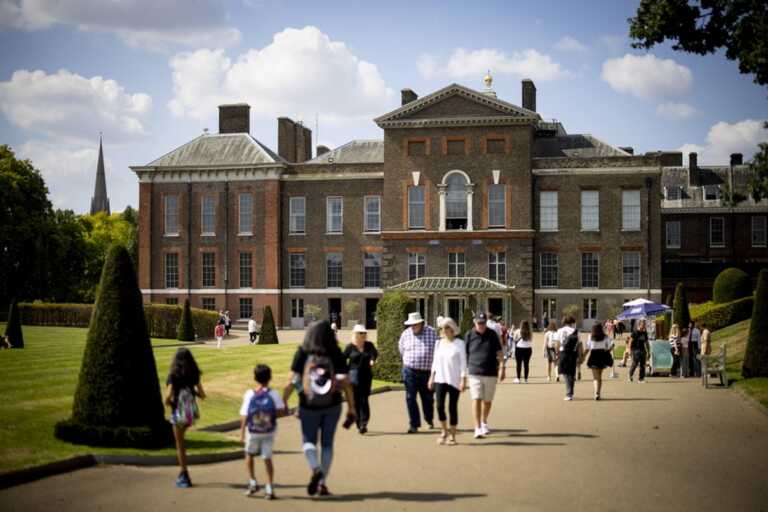 Red carpet haute couture and historic royal fashion intersect in a new exhibition at London's Kensington Palace entitled 'Crown to Couture'.
The exhibition will feature, among many others, a Thom Browne creation that Lizzo chose for the 2022 Met Gala and the voluminous green Christopher John Rogers dress worn by Lady Gaga at the 2020 MTV VMAs, which recall the sparkling 18th century royal clothing.
The palace, which has been the setting for historic royal fashion, will open its doors to the apartments, which will house more than 200 garments and objects, including an entire collection of dazzling and gilded gowns.
The show explores everything from the preparation and styling required for certain events, and the 'fashion rules' that must be followed, to the final grand arrivals at both the royal court and the red carpet.
Visitors will learn the most subtle messages that clothes can convey and discover sources of inspiration for designers and dressmakers.
The experience is a collaboration between Historic Royal Palaces – the organization responsible for Kensington Palace, among other royal residences, and Emmy-winning production designer Joseph Bennett, known for his work on Alexander McQueen's fashion shows.
The 'Crown to Couture' exhibition, which juxtaposes the present day with the 18th century when the palace was the busiest, most exciting and politically and culturally important part of London will open in April 2023.
The article Haute couture and royal fashion will be on display at Kensington Palace was published on NewsIT .