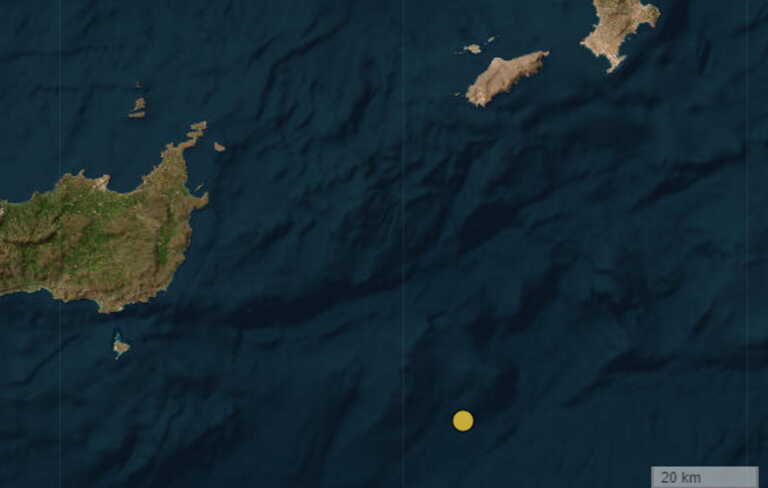 Earthquake it happened again in Zakro Lasithiou in Crete. The epicenter is located at a distance of 61 kilometers east-southeast of Zakros, in the sea area.
The earthquake off Zakros Lasithi in Crete occurred 2 minutes after 6 pm on Friday (25.11.2022). The magnitude of the earthquake is 3.7 on the Richter scale, according to the Geodynamic Institute of the National Observatory of Athens.
The focal depth of the earthquake is at 33.4 kilometers.
The map of the Geodynamic Institute: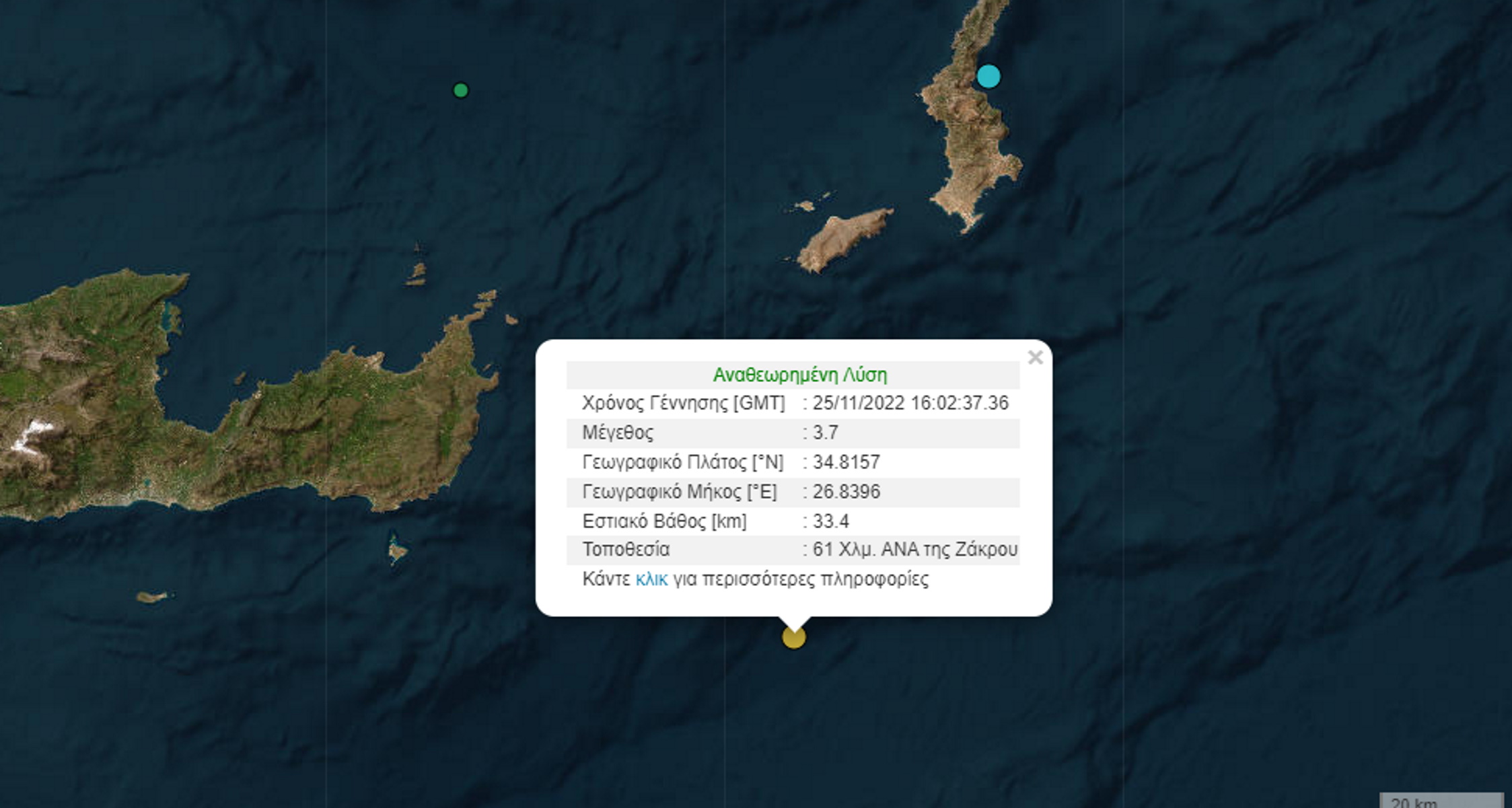 No material damage was reported.
The article Earthquake in Zakro Lassithiou – The focus is on the sea was published on NewsIT .