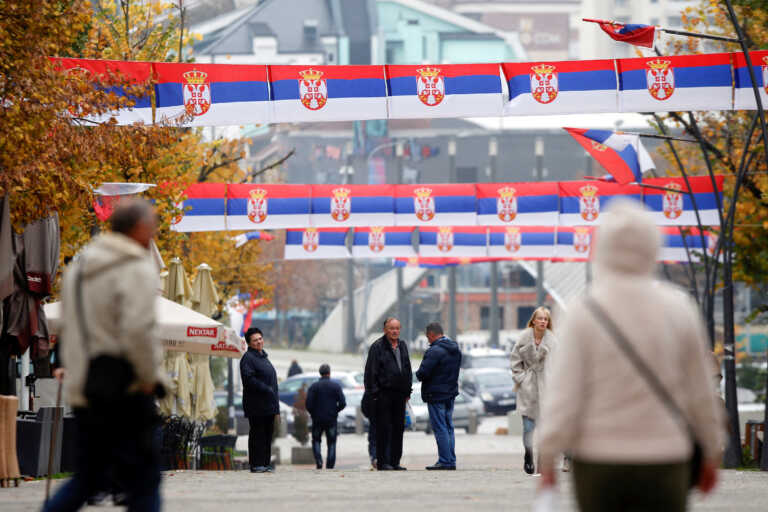 His governments of Kosovo and her Serbia have reached an agreement to end their nearly two-year dispute over car number plates in northern Kosovo, which could lead to an outbreak of violence.
"We are very pleased to announce that the EU-facilitated chief negotiators of Kosovo and Serbia have agreed on measures to avoid further escalation and to focus fully on the proposal to normalize their relations," Josep Borel said on Twitter.
Authorities in Kosovo intended to begin today to fine some 10,000 Serbian drivers who continue to use license plates issued by Serbian authorities.
An earlier attempt to strike a deal failed on Monday as Kosovar Prime Minister Albin Kurti and Serbian President Aleksandar Vucic were unable to reach a consensus and Pristina delayed the start of imposing fines for 48 hours at the request of the US.
The agreement they reached
"Serbia will stop issuing license plates to cars in Kosovo cities and Kosovo will suspend any further actions related to issuing new license plates," according to Borel.
Kosovo authorities attempted this year to force members of the Serb minority to change their old license plates, which were issued before 1999, when the province was still part of Serbia. But the Serbs who live mainly in the north of the country put up resistance, sometimes violently.
About 50,000 Serbs living there refuse to recognize Pristina's authority and continue to consider themselves citizens of Serbia.
The President of Kosovo, Viosa Osmani, for her part, thanked Washington for the agreement.
"The US support for the dialogue process between Kosovo and Serbia is unquestionable. Kosovo feels grateful," Ms. Osmani said via Twitter.
The article Kosovo and Serbia have reached an agreement on the number plates on cars – What does the agreement provide? was published on NewsIT .