The new Eurovision rule change can be an opportunity for people who love monster fish, thinks Iltalehti editor Ismo Puljujärvi.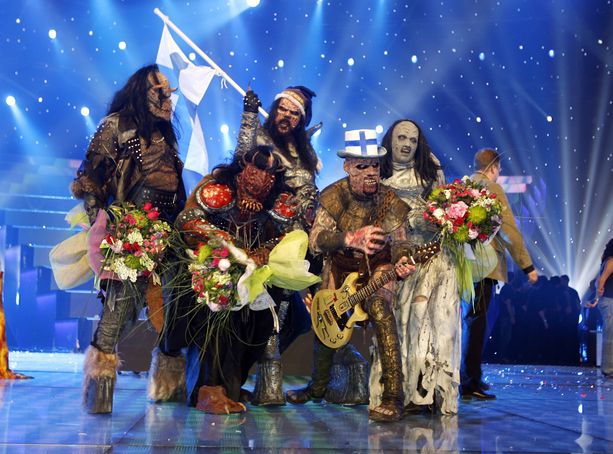 Lordi stormed to Eurovision victory in 2006 with the song Hard Rock Hallelujah. PDO
It finally happened! The European Broadcasting Union EBU announced on Tuesday that it will change the voting rules of the competition. In the future, those who go on to the semi-finals will be decided exclusively by ordinary telephone voters.
Since 2009, the finalists have been chosen by the combined results of the judges' and the audience's votes, so the new decision is quite radical.
For justification The EBU announced wanting to give the public even more power. At the same time, it was reminded that the competition has developed several times during its 67-year history.
On the other hand, the reason behind the change may also simply be that the juries did not bring the needed change.
The background was the idea that councils made up of music professionals would prevent the influence of neighboring voices on the final result. However, in recent years, the actions of the councils have been very harsh.
Amazingly often, the Cypriot jury has awarded the full 12 points to Greece year after year. You can't praise Finland either, if you look at the number of points awarded to Sweden.
The final nail in the credibility of the judges' scores was this spring's voting scandal. After this year's games, it was revealed that six countries had cheated in the semi-finals. The juries of the countries had agreed to vote for each other.
It's about that professionalism.
Eurovision fans have been hoping for the removal of the judges' decision-making power for a long time. Now it was partially achieved, because the jury will only be able to vote in the final. So it's exciting to see how much the final result will change when comparing the scores of the semi-finals and the final.
For Finland, a rule change can be the key to success. Ordinary TV viewers would have once put Kuunkuiskaati, Pertti Kurika's Name Day and Norma John in the final. However, the juries had a different opinion and the Finns had to lick their fingers.
Of course, the false jaws may ask at this point whether it is worth going to the final if the final result is among the last. The truth is, however, that in order to reach the final, many other countries have remained in the semi-finals.