In 2023 there will be 24 Formula 1 races for the first time. Las Vegas is returning after a long break, and there should also be another race in Shanghai. Traditional place and shaky candidate Monaco remains.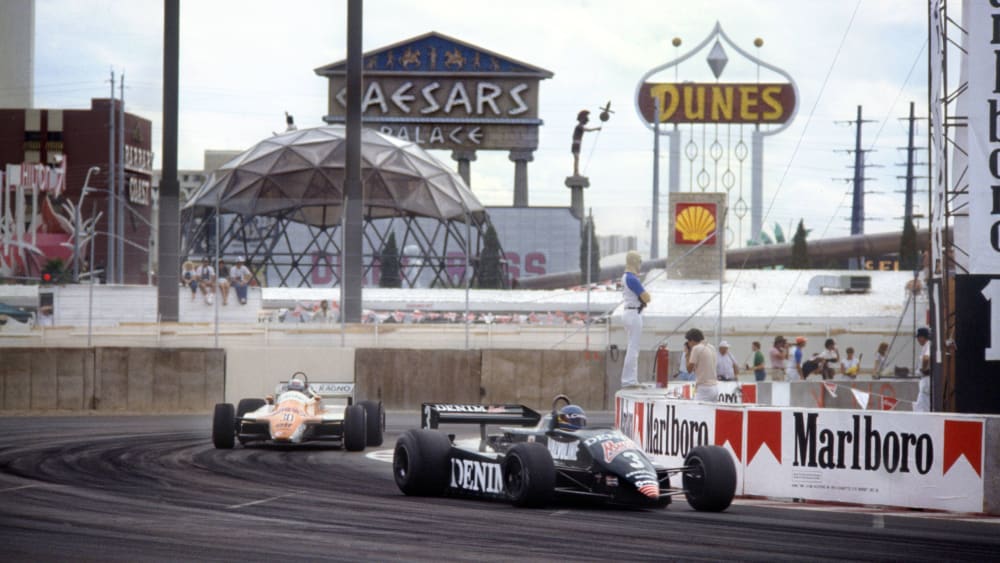 It's been a long time: A Formula 1 race was last held in Las Vegas in 1982.
imago images / Motorsport Images
For the first time in the history of the motorsport premier class, Formula 1 is planning 24 races next year. Among other things, it should go back to Shanghai in China, Las Vegas is returning and the shaky candidate Monaco is staying there. In Germany there is again no Grand Prix – Hockenheim and Nürburgring are left out.
Sochi will also be absent next year
FIA President Mohammed Ben Sulayem rated the number of 24 races as "further proof of the growth and attractiveness" of Formula 1 worldwide. In 2022 the world championship was decided in 22 races.
23 had been planned, but the Grand Prix in the former Olympic location Sochi was canceled due to the Russian war of aggression in Ukraine. Formula 1 will not compete in Russia in 2023 either.
Season opener in Bahrain
The start is again in Bahrain, the season opener is already planned for March 5th. Via Saudi Arabia it goes to Australia, then to China.
But the start in Europe will also be busy with three races – Imola, Monte Carlo and Barcelona – on three consecutive weekends from May 21st. There will be no Formula 1 race on the weekend of the long-distance classic in Le Mans (10th and 11th June).
Three races in the USA
The return of the premier class to Las Vegas, and with it the third race in the booming US market next year after Miami and Austin, is scheduled for November 18th. A week later the season ends in Abu Dhabi (November 26).
The Formula 1 racing calendar at a glance
5 March Bahrain Grand Prix in Sakhir
19 March Saudi Arabian Grand Prix in Jeddah
2 April Australian Grand Prix in Melbourne
16 April Chinese Grand Prix in Shanghai
30 April Azerbaijan Grand Prix in Baku
May 7th Miami Grand Prix
21 May Emilia Romagna Grand Prix in Imola
28 May Monaco Grand Prix in Monte Carlo
4 June Spanish Grand Prix in Barcelona
18 June Canadian Grand Prix in Montréal
July 2nd Austrian Grand Prix in Spielberg
9 July British Grand Prix at Silverstone
July 23 Hungarian Grand Prix in Budapest
July 30th Belgian Grand Prix at Spa-Francorchamps
27 August Dutch Grand Prix in Zandvoort
3 September Italian Grand Prix in Monza
17 September Singapore Grand Prix
September 24 Japanese Grand Prix in Suzuka
8 October Qatar Grand Prix in Doha
October 22nd United States Grand Prix in Austin
October 29 Mexican Grand Prix in Mexico City
5 November Brazilian Grand Prix in Sao Paulo
18 November Las Vegas Grand Prix
26 November Abu Dhabi Grand Prix