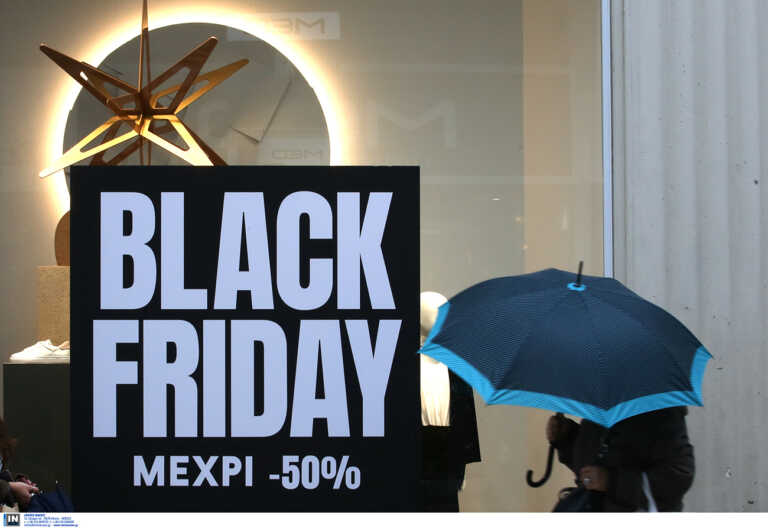 Tips for safe shopping during her period Black Friday 2022 and Cyber ​​Monday is given by the Consumer Ombudsman and the European Consumer Center of Greece.
"Consumers are the ones who should in any case determine the time and content of their purchases wisely, based on their real needs and financial capabilities and, in any case, not under a psychological impulse." This is emphasized by Consumer Advocate on the occasion of the discount periods of Black Friday and Cyber ​​Monday.
As noted by the Independent Authority, excessive or unusually large price reductions may in some cases mask fraudulent practices, such as the misleading sale of counterfeit products.
Therefore, consumers, apart from good prices, should also look for other guarantees that they are really going to make a profitable and safe transaction from legal and valid online stores, such as indicatively:
That complete identification information is posted on the store's website: Company name, headquarters, postal and electronic (email) address, VAT number, contact telephone numbers (which should be landline and not mobile), GEMI registration number (which consumers are encouraged to confirm themselves, by referring to the link: https://www.businessregistry.gr/publicity/index).
That a variety of alternative payment methods are provided, including the use of electronic means, and not just cash on delivery or bank deposit. Bank deposit in particular, if it appears as an exclusive payment method and if, at the same time, the merchant is required to discount the entire amount of the purchase, should be of particular concern to consumers and make them extremely hesitant.
That the possibility of out-of-court dispute resolution is provided, as well as, in a prominent place on the trader's website, the link to the relevant Electronic Platform of the European Commissionwhich consumers should check beforehand that it is active and pointing to the correct hyperlink.
That a large number of spelling and grammar-syntax errors are not found in important texts of the merchant's website (e.g. in the product descriptions, the terms of use or the personal data policy), which are an indication of sloppiness, but also possibly of fraudulent intentions and should, therefore, prevent consumers from carrying out a transaction, which may subsequently result harmful.
It is pointed out that during discount periods, the rights of consumers (withdrawal from distance or off-premise contracts, free repair or replacement of defective or non-matching products, etc.) apply in fullwithout unilateral or arbitrary exceptions on the part of traders.
Finally, it is pointed out that, for any problem they face with a supplier in relation to their rights, consumers can turn to the Consumer Ombudsman (if the dispute is with a trader in Greece) and the European Consumer Center of Greece ( if the dispute is cross-border, with a trader based within the European Union, the United Kingdom, Iceland and Norway).
The article Black Friday 2022 and Cyber ​​Monday: Tips from the Consumer Advocate for profitable and safe transactions was published on NewsIT .