According to the expert, the bone possibly belonged to a person who lived in the 17th century.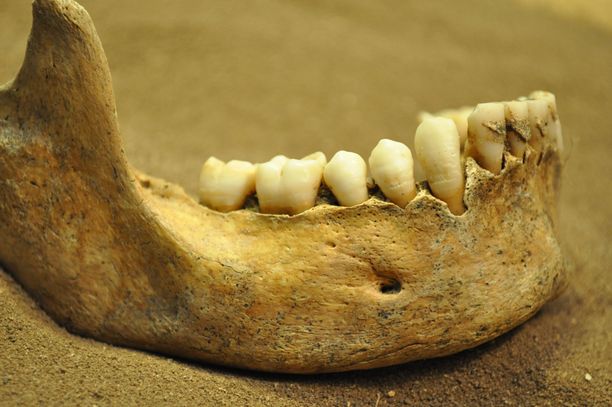 Illustration picture. The jawbone in the picture is not related to the case. PDO
A human jawbone has been found on Viitasaari, at the repair site of the old high school.
The bone was found last week during the dismantling of the floor, under the floor, among the soil. The police say they have consulted the Museum of Central Finland and the Museum Agency regarding the discovery.
According to the police, an expert believes that the bone belonged to a person who has eaten grain ground with hand millstones. The expert estimates that the person lived in the 19th century or probably earlier, possibly around the 17th century.
No crime is suspected in the matter. The police have delivered the jawbone to Viitasaari parish for burial.