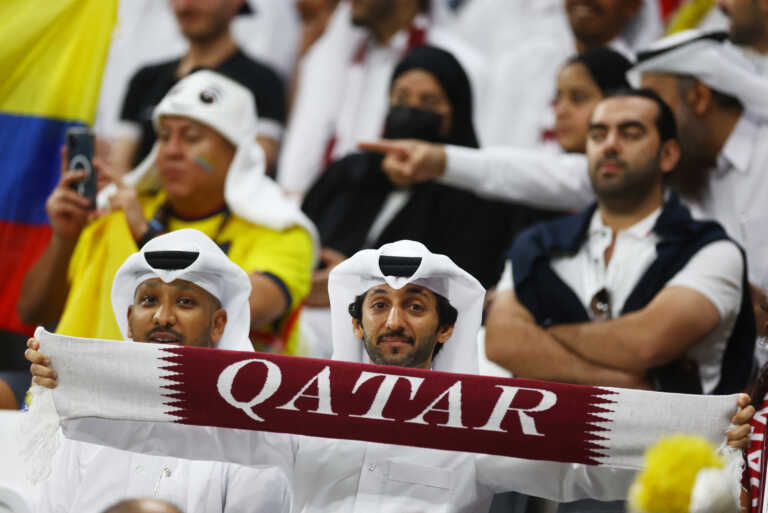 The World Cup 2022 it started with Ecuador to beat Qatar 2-0 at the premiere of the event, which continues tomorrow (21/11) with great matches, all with television coverage by ANT1 and ANT1+.
The first group will conclude the matchday with the derby between the favourites, Senegal and the Netherlands, who are already "burning" for victory, after the easy victory of Ecuador in the premiere.
Accordingly, in the second group, England will start the tournament against Iran of Mohammadi and Hadjisafi of AEK, while the program will close in the evening, with the USA – Wales at 21:00.
The schedule for Monday 21/11
ENGLAND v IRAN (15:00) ANT1+
DESCRIPTION: STEFANOS AVRAMIDIS – DIMOSTHENIS GEORGAKOPOULOS
SENEGAL – NETHERLANDS (18:00) ANT1+
DESCRIPTION: MICHALIS TSOCHOS – GIORGOS TRIANTAFYLLIDIS
USA – WALES (21:00) ANT1 and ANT1+
DESCRIPTION: SOTIRIS KOSTAVARAS
COMMENTARY: STELIOS GIANNAKOPOULOS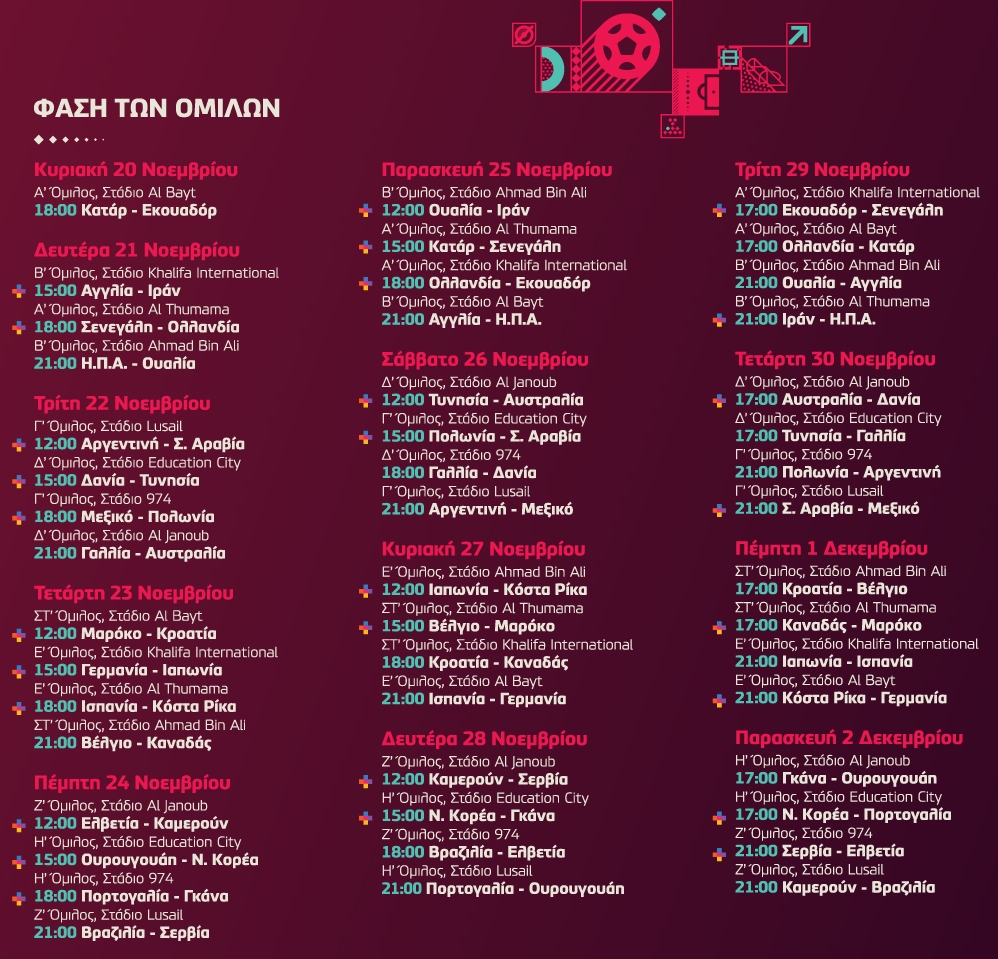 The article World Cup 2022: Monday's schedule (21/11) and ANT1 broadcasts was published on NewsIT .