The 0: 3 in Dortmund "sounds higher than it actually was," says midfielder Kevin Stöger. Despite the result at the break, VfL showed strong will, Bochum's best promised confidently afterwards: "We definitely won't give up."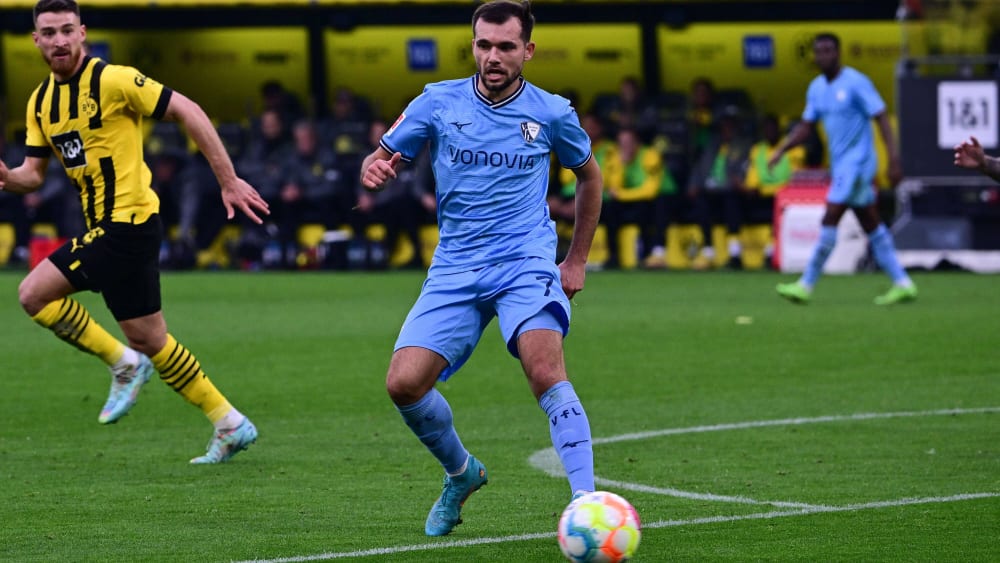 Bochum's Kevin Stöger sees progress at VfL despite the defeat in Dortmund.
IMAGO/kolbert-press
After the defeat in the Ruhrpottderby, Bochum was very annoyed about the events in the first twelve minutes. "Sometimes we defend too naively, you can see that in the first two goals we conceded," said Kevin Stoeger. He didn't name any specific situations, but it was clear.
Both central defenders made a mistake – first Ivan Ordetswho didn't do well against Youssoufa Moukoko, then Vasilios Lampropouloswho fell for Donyell Malen's cleverness in the penalty area and awarded a penalty kick.
"If you go 2-0 at half-time, it can be an open game again," said Stöger, but Bochum didn't manage to keep it two goals apart at the break: Moukoko screwed it up in added time the result up to 3:0. "That broke our necks," said Stöger.
But Bochum's best emphasized: The 0:3 defeat "sounds bigger than it actually was". This was also due to the fact that VfL was not discouraged by the hopeless score. "We said to ourselves during the break that we definitely don't want to concede a fourth or even fifth goal," revealed Stöger. "Overall, we were a bit lacking in luck. I'm thinking mainly about the offside goal by Philip Hofman or the post hit by Jordi Osei Tutu."
Stöger is annoyed about the frequent mistakes
Stöger was also annoyed: "Everyone does their best here, but mistakes happen too often," he complained. "You can rarely take anything away from Dortmund with three goals conceded." In April, VfL succeeded: He won 4: 3 at BVB and thus bagged early relegation at the time.
After the defeat on Saturday, Stöger promised with confidence: "We will definitely not give up." He was "glad that we have a home game on Tuesday". Borussia Mönchengladbach will then be guests at the penultimate table (8.30 p.m., LIVE! on kicker) before they go to FC Augsburg at the end of the year on Saturday. The desire to finally get the first points there in the eighth away game of the season was "huge," said Stöger.