Our question of the week…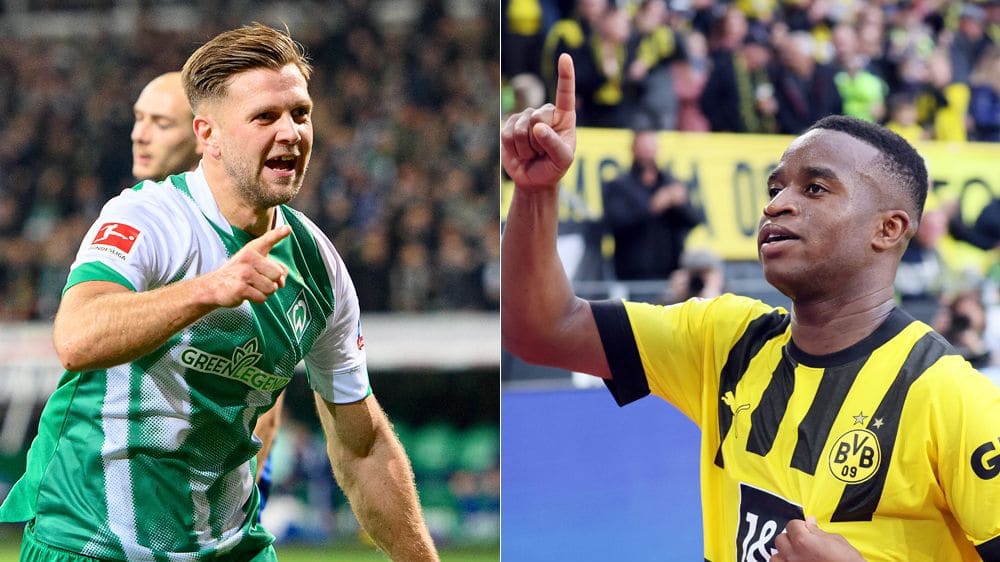 Are you at the World Cup? Niclas Füllkrug (left) and Youssoufa Moukoko.
imago images/Laci Perenyi
Both drew attention to themselves again on Saturday: Bremens Niclas filling jug met in the 2:1 against Schalke to the interim 1:0, Dortmund Youssoufa Moukoko marked 3-0 against Bochum even a double pack.
Both strikers are currently in extremely good form. Füllkrug has already scored ten times in the Bundesliga, Moukoko scored six goals. Of course, both are also on the note from national coach Hansi Flick, who will announce his squad for Qatar on Thursday.
Füllkrug, Moukoko – who should go to the World Cup? Vote here
Thank you for your participation!