The Finnish Cup is skied in Vuokatti.
Sunday of the Finnish Cup in Vuokatti started with the women's relay.
The winner of the 3 x 6 kilometer relay was the Kainuu Ski Club, which they represented Johanna Ukkola, Anne Kyllönen and Anni Alakoski. Finished second with a difference of 54.8 seconds Rebecca Immonen, Anni Kainulainen and Jasmi to Joensuu Vantaa Ski Club.
Third place was decided between Vuokatti and Ikaalisten when Ikaalisten Hilla Niemelä crashed in the last corner. I saw Vuokatti's anchor Katri Lylynperä was able to comfortably secure a podium position for his team.
The men's relay will still be skied in Vuokatti today.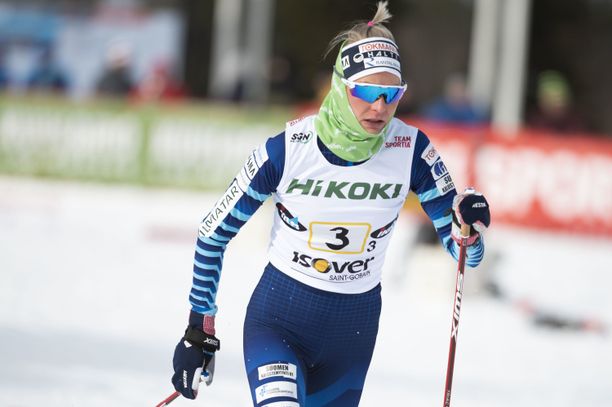 Anne Kyllönen was securing Kainuu's cup victory. Jussi Saarinen