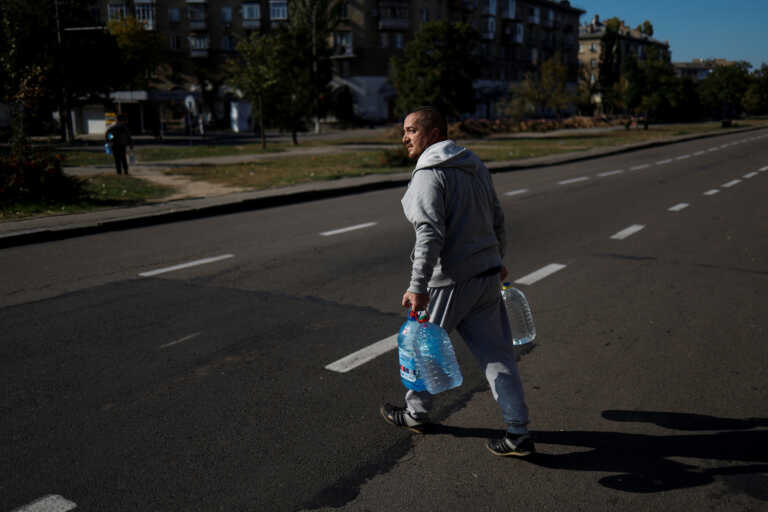 Russian authorities have announced the death of four people, including two journalists, in the overnight shelling of a bridge in Kherson, a Russian-held city in the south Ukrainewith Kyiv denying that it carried out this strike.
In a statement, the Russian Investigative Committee, which is responsible for conducting major criminal investigations, said a "column of civilians" came under Ukrainian shelling while crossing the Dnieper River in Kherson, where an evacuation of residents is underway in the face of advancing Ukrainian troops.
According to this source, at least four people were killed, "including two journalists" who were with the population" and 13 others were injured. So far no information has been given on the identity of the journalists who were killed.
For his part, a Russian official at the scene, Alexander Malkevich, told the Russian network Russia-24 that one journalist was killed and ten others were wounded during the attack on the night of Thursday to Friday, without further details.
Russian occupation authorities in the region accused Kyiv of targeting the Antonovsky Bridge, on the Dnieper River, which is used to evacuate residents.
The Ukrainian military immediately denied targeting civilians: "We are not hitting important infrastructure, we are not hitting peaceful communities and the local population," the spokeswoman for the army's southern command, Natalya Gumeniuk, told Ukrainian television.
The Russian occupation command said that the Ukrainian military fired "12 HIMARS (long-range rockets) at a civilian crossing point near the Antonovsky Bridge" and that Russian air defenses shot down eleven of them.'
Russian television broadcast footage showing a damaged car and a line of cars waiting to cross the river.
The article Ukraine: The Russians announced four dead from a shelling in Kherson was published on NewsIT .