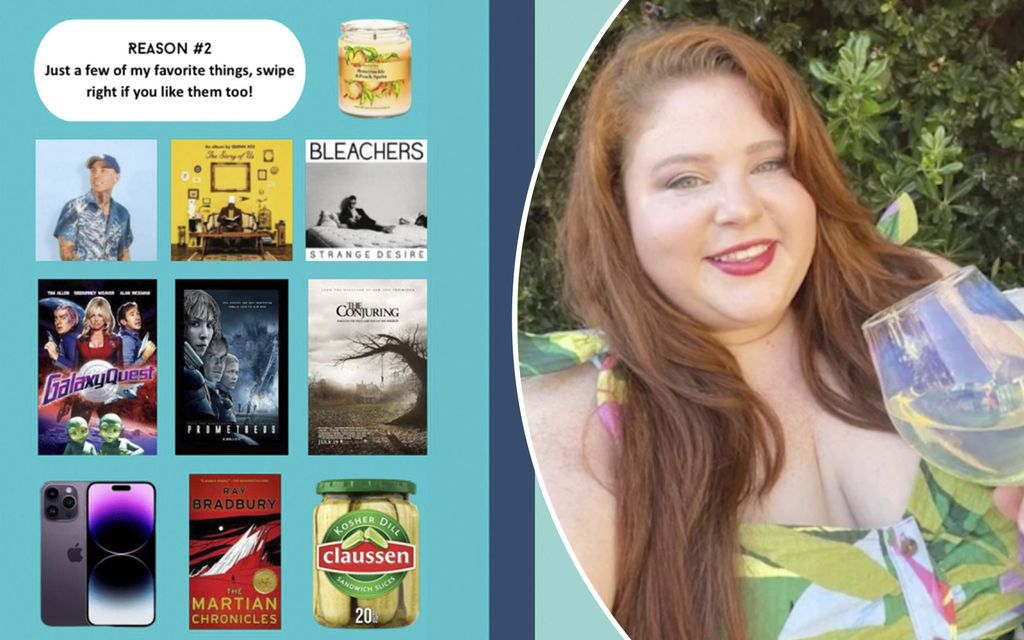 Victoria Voos instantly got a lot more hits on the dating app when she added a PowerPoint presentation to her profile.
American Victoria Voos31, has been struggling with dating until she came up with the idea of ​​adding a PowerPoint-style presentation to her profile on the dating app Tinder.
Voos was inspired by another person he saw making a PowerPoint presentation for a dating app profile. He decided to try the same style and in less than half an hour, Voos had already put together suitable pictures.
– I love to be creative, so it didn't take long to put it together, says Voos, who works as a social media manager and content producer.
The slideshow included her favorite things, facts about her, and reasons to date her. The pictures have served as a good conversation starter in the dating app.
Voos says she struggles in the dating world as a plus-size woman. However, with this new profile, he has received more hits and messages than usual.
– I have received messages saying that they love my profile and that it is very professional and creative.
Voos' friends have also been excited to try his model in dating apps, and he has shared the model for others to use as well.
Check out the video to see what Voos's Tinder profile looks like and what kind of messages he's received there.
Source: Kameraone