The Russian war in Ukraine is about to enter a new phase, with most conflicts to shift to a front of almost 350 kilometers stretching southwest from areas near Zaporizhia to Kherson, alongside the Dnieper River, British Army Intelligence announced today.
Russian forces are almost certainly massing in southern Ukraine as they await a counter-attack or prepare for a possible attack, Britain's Ministry of Defense said on Twitter.
ADVERTISING
Large convoys of Russian military trucks, armored vehicles as well as towed guns continue to leave the Donbas region and head southwest.
Regular battalions numbering between 800 and 1,000 troops have been deployed in Crimea and are almost certain to be used to support Russian troops in the Kherson region, according to the British ministry briefing.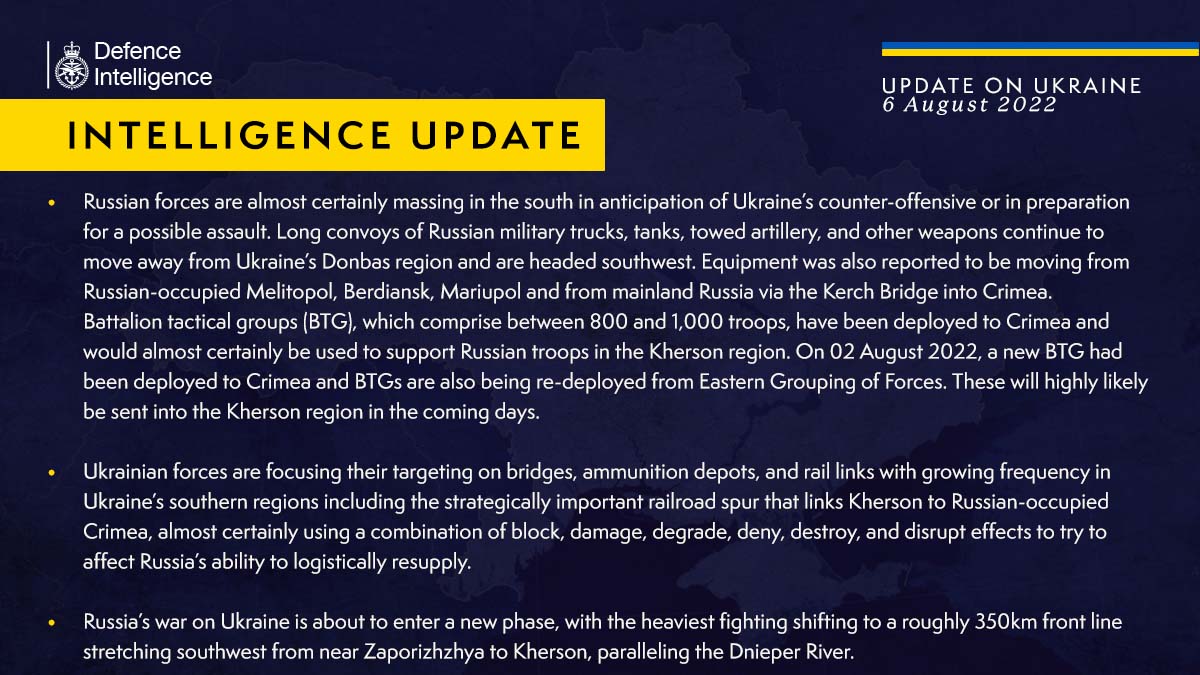 Ukrainian forces are increasingly targeting bridges, ammunition depots and rail links in the country's southern regions, including the strategically important rail line linking Kherson to Russian-held Crimea, the briefing said.