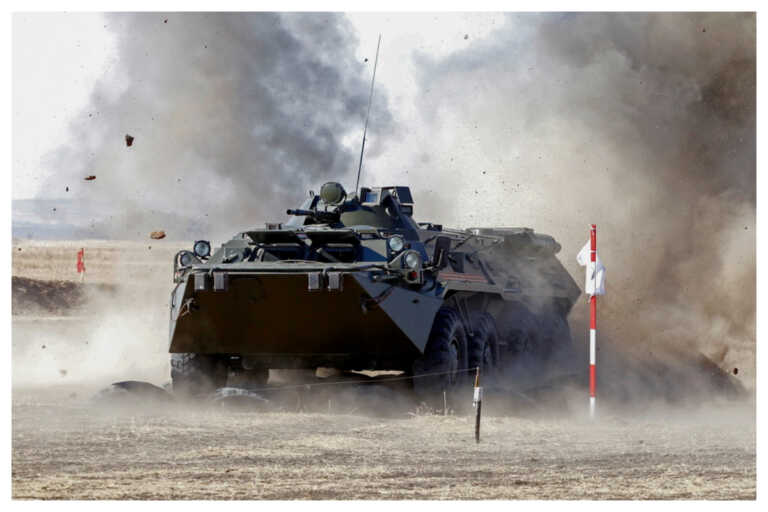 THE war in Ukraine completes 4 months, with the Russia to continue pounding the eastern part of the country. The advance of the Moscow forces, according to Britain, is attributed to "the recent strengthening of their units" and the "concentration of fire".
Russian forces – according to the latest information – have reached the borders of the city of Lisichansk, with the Ukraine to show strong resistance and repel them. "Our troops stopped the (Russian) offensive in the direction of the southern suburbs of Lisichansk, inflicted casualties on the enemy and forced him to retreat," Ukrainian generals said. According to the same information, the Russian forces mobilize reserves to continue the attack.
Russian troops also attacked near the Borivske community east of the Donetsk River. It is the river that separates Lisichansk from the twin city of Severodonetsk. Once again, Kyiv resisted and managed to repel Moscow's forces.
The loss of the two cities would be a heavy blow to Kyiv in the hostilities in eastern Ukraine. As the war turns four months old today, Moscow is slowly but steadily advancing into the region.
"Hits" in the villages of Zolote and Hirske
It is noted that on Thursday (23.06.2022) the Ukrainian General Staff acknowledged that its forces were surrounded in the villages of Zolote and Hirske, south of Lisichansk. In the direction of Severodonetsk, "the enemy captured the communities of Loskutivka and Rai-Oleksandrivka," he said via Facebook.
The Ukrainian units have a 4 km wide tunnel to withdraw from the miners' camp in Zolote. Some units were withdrawn "possibly to avoid a siege," the Pentagon said via Twitter.
Pro-Russian autonomists claim that the village is already controlled by Russian troops. According to Radion Mirosnik, a spokesman for the pro-Russian separatists in Moscow, Russian forces have already cut off the last road from Lisichansk to the west and at least 5,000 Ukrainian soldiers are now surrounded.
What is the reason for the advance of the Russians?
Fierce fighting is raging south of Severodonetsk, which has been largely occupied by the Russians. According to the British Ministry of Defense, the advance of the Russian forces is attributed to "the recent strengthening of their units" and the "concentration of fire". It is "very likely" that they advanced more than 5 kilometers to the southern suburbs of Lisichansk, he added.
Always in London, despite pressure from Russian troops in the area around Severodonetsk and Lisichansk, attempts to encircle Ukrainian forces and occupy the western part of the Danieck region "remain stalled".
With information from ΑΠΕ-ΜΠΕ
The article War in Ukraine: Russia "pound" Lugansk – Villages are surrounded, danger for Lisichansk and Borivsk published in NewsIT .