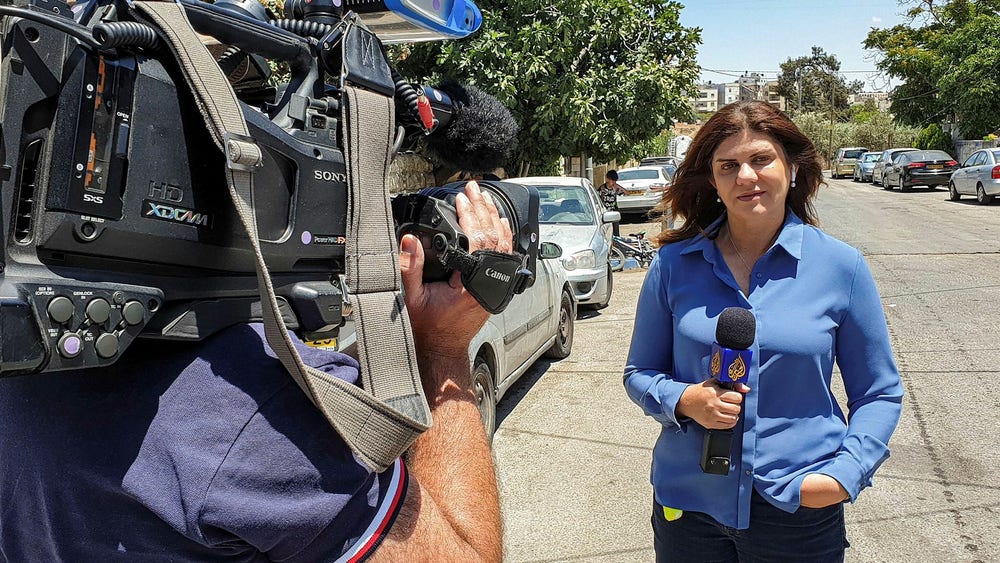 There is no indication that the Palestinian-American journalist has fallen victim to Palestinian fire, as Israeli spokesmen and Prime Minister Naftali Bennett first claimed, according to Ravina Shamdasani, spokeswoman for Michelle Bachelet, the UN High Commissioner for Human Rights.
The OHCHR finds it "extraordinary" that Israel has not opened its own criminal investigation into the case. Israel's position is that it has not been possible to investigate the circumstances, as the Palestinian Authority has refused to perform an autopsy on Abu Akleh's remains and refused to allow Israeli experts to examine the deadly bullet. "We and the Palestinian Authority often carry out joint investigations, and we were hoping to have one in this case," an Israeli military source recently told European journalists.
The other day, the Palestinian Authority published its own investigation into the case, and had al-Jazeera publish pictures of the killing bullet.
Shireen Abu Akleh was killed by an Israeli bullet fired 170 meters from the victim, according to Palestinian Attorney General Akram al-Khatib. According to al-Khatib, the bullet, which was flattened when it touched the journalist's steel helmet, had a caliber of 5.56 millimeters, a type of ammunition used by Israeli snipers.
Israel's decision not to let the military police investigate the case has been met with sharp criticism from both the United States and human rights organizations. During Abu Akleh's funeral in Jerusalem, the entourage was attacked by Israeli riot police, with the result that the coffin fell to the ground and several people were injured. The background to the violence was that the coffin was wrapped in the Palestinian flag, a symbol banned by Israel in occupied East Jerusalem.
Read more:
Minister of Justice: "The journalist was killed on purpose"