The war in Ukraine comes on top of climate change and pandemic and could lead to a global famine, says UN Secretary-General António Guterres.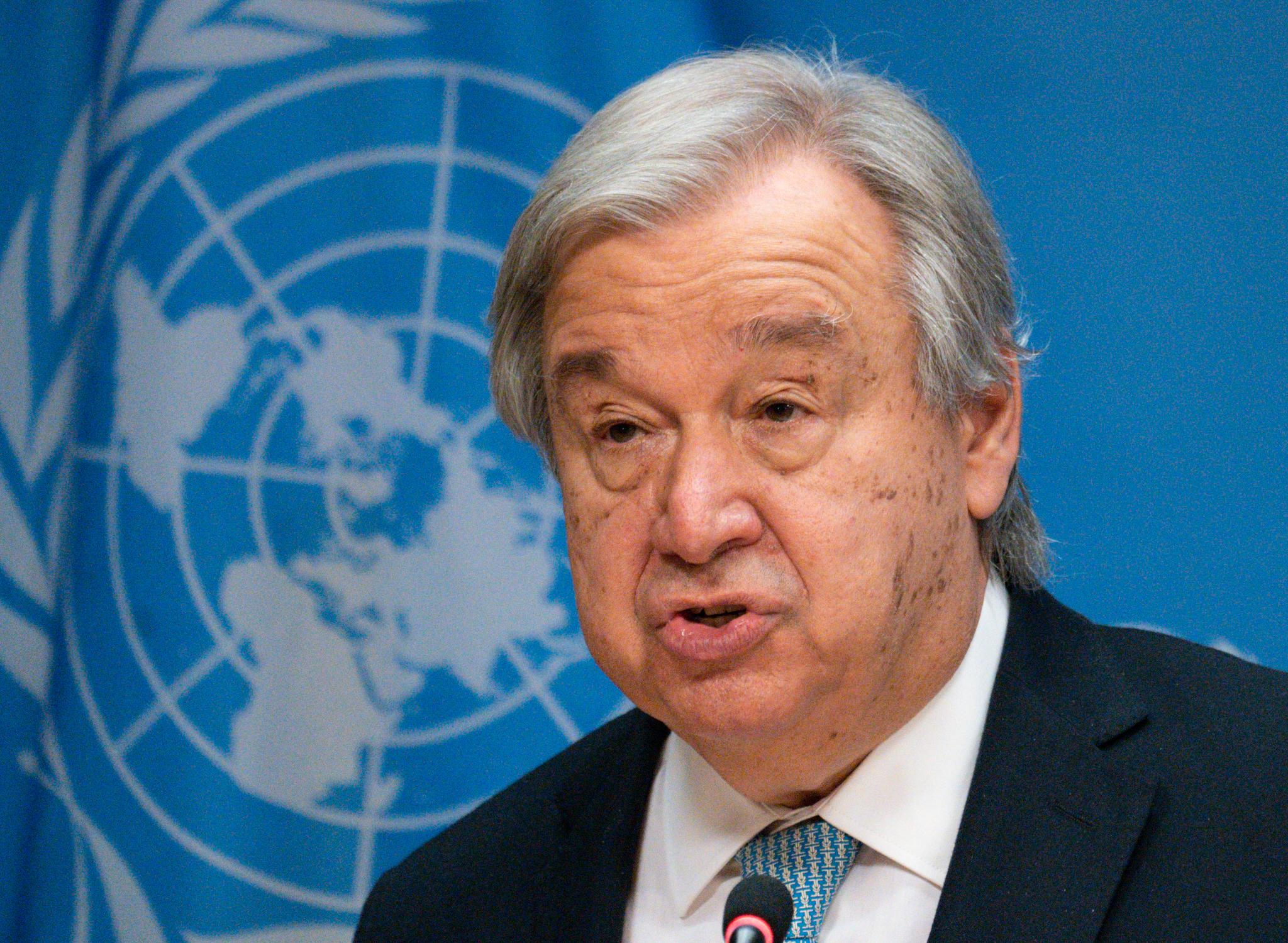 Newsletter Get the overview with our newsletter about Ukraine
"There is a real danger that more famines will be declared in 2022," Guterres said via video at an international conference on food security in Berlin on Friday.
Hundreds of millions of people are suffering from food shortages, and the world may soon face "an unparalleled global famine," he said.
– And 2023 could be even worse, Guterres added.
Farmers around the world are struggling with high energy and fertilizer prices, which will result in smaller crops in Asia, Africa and Latin America, he points out.
No one is immune
– The question of access to food this year, next year could be a question of global food shortages. No country will be immune to the social and economic consequences of such a catastrophe, Guterres said.
The UN is now negotiating with Russia and Ukraine to make it possible for Ukraine to export food, including via the Black Sea, and also for Russia to export food and fertilizers without restrictions, he said.
also read
The war on Ukrainian grain – this is what you need to know
Among other things, Guterres calls for debt relief to prevent economic collapse in poor countries. He also calls for support for private companies to help stabilize the world's food supply.
Tsunami
German Foreign Minister Annalena Baerbock hosted Friday's meeting on food security in Berlin. She completely rejects Moscow's claim that it is the Western sanctions against Russia as a result of the war in Ukraine that are the cause of the food shortage.
"Russia exported as much wheat in May and June this year as it did in the same two months last year," Baerbock said.
Like Guterres, she emphasizes that there are several factors that contribute to more and more people in the world starving.
"But it was Russia's war of aggression against Ukraine that turned this wave into a tsunami," Baerbock said.