Ulf Kristersson stands on Karlaplan on Östermalm in Stockholm and inspects an abandoned moped. It lacks a license plate and has been looted on vital parts. The opposition leader has just been told that the square is used as a dumping ground for used mopeds.
– Long-term parking of mops is not a human right, Kristersson exclaims indignantly.
He's in a meeting about security at the Moderates' home ground. Here, where square meter prices are higher, the floors larger and the sidewalks wider than elsewhere in the capital, closer to every other voter votes for M.
But some of the problems that occur in suburbs and small towns around the country, have also reached the alleys here on övfre. These include littering and bus driving. With rising inflation and rising food prices, the shoplifting of beef fillet and seafood from the shops inside the mall has also skyrocketed. But even worse things happen.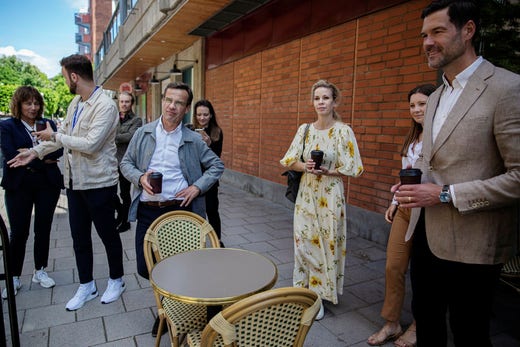 – We have seen a negative spiral with youth gangs hanging here. Neighbors have complained about the thief driving in the square. And so we had the shooting a few weeks ago, says Andrea Hedin (M), chairman of Östermalm's District Committee who met Kristersson in the square.
This year also happened a high-profile explosion in an apartment building a few blocks away.
Moderate strategists hope that crime and perceived insecurity will make the Moderates election winners. By constantly pointing out how the government has failed to reverse the trend, voters must realize that it is Ulf Kristersson who should be prime minister. But the attempt to overthrow Minister of Justice Morgan Johansson (S) did not go any further. Once the dust had dissipated, the Minister of Justice sat in the Riksdag bench and smiled.
– The already convinced supporters were reminded that there is no longer any doubt that M is prepared to do everything to take government power. And those already doubtful were reminded that there is no longer any doubt that M is prepared to follow SD when required, says political scientist Andreas Johansson Heinö who is a publisher at Timbro publishing house.
Throughout the spring, the Moderates' communication has been about highlighting things that are wrong in Sweden. It has become expensive and unsafe to live here. The subsidies are too generous, the taxes too high and the passport and queue chaos a new normal. To top it all, one has "Lying channel" responsibility for law enforcement, according to parliamentary group leader Tobias Billström's (M) review of Morgan Johansson.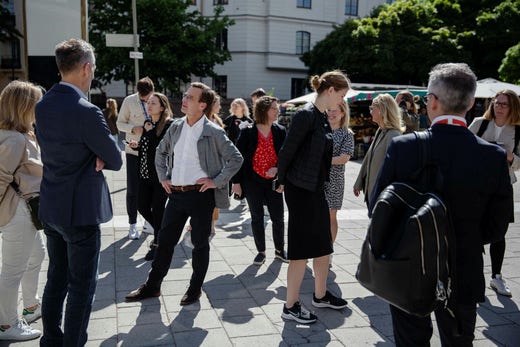 Andreas Johansson Heinö thinks that today's moderates whine and giggle like a jycke.
– The party's existence has always been about taking power from the Sausages. But the risk is that you appear to be short-tempered and someone who only reacts angrily to what the opponents do, says Andreas Johansson Heinö.
– Now they have drummed in their message and it is based on a description of dissatisfaction that Sweden is heading in the wrong direction. It is a restoration idea that aims to address the problems that the government has created. What is still missing is the more long-term idea of ​​how to go about it.
With three months left until the parliamentary elections, M is going through a delicate balancing act.
– There is an obvious risk that you confirm this losing image, that you stand and scream hoarsely at the side. It is very difficult to find the right tone, says a centrally located moderate.
– At the same time, it is difficult to justify a change of power if it appears that you are actually quite satisfied.
Last time the Moderates had deposed a Social Democratic prime minister, the old tax-cutting party had undergone a political reconsideration and a repackaging. While the old moderates had mostly whined about Sosse-Sweden, Fredrik Reinfeldt's and Per Schlingmann's new moderates came forward with a different slogan: "We love Sweden!".
They had borrowed the font from Kalles Kaviar.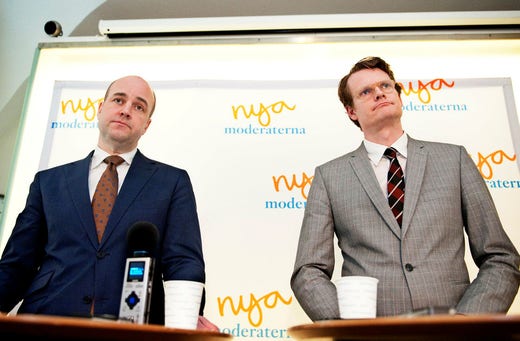 Even with the New Moderates was part of the strategy to whine at the government. There was talk of exclusion and dependency on benefits, and never missed a chance to portray the then Prime Minister Göran Persson as full of power and tired. But they also had their own idea.
– It was about setting the agenda and giving your own picture of what you wanted to do, says Per Schlingmann who was one of the architects behind the New Moderates' successes.
With the help of slogans such as the "work line" and the "New Labor Party", the Moderates put an end to the Social Democrats' twelve-year government tenure. It paved the way for a moderate system change.
– Today, no party makes any attempt to change the agenda and break away from this strange collective worldview that says that it is crime and punishment that should win voters. We will see if the war against Ukraine and rising inflation change that, says Per Schlingmann who no longer has any formal ties to the Moderates.
Today he writes books and works with startups.
– If you are to ask a critical question considering that it is so close to the election: what is your own agenda and your own story about Sweden? That's the big question mark.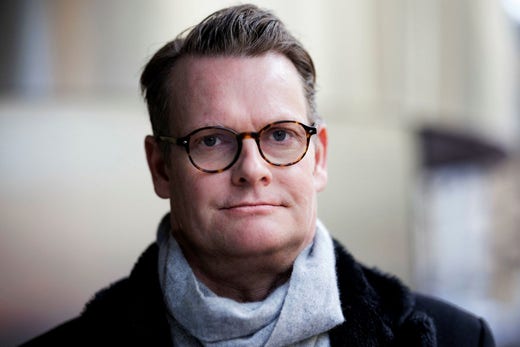 At the Moderates' headquarters has it been calculated how many Swedes can imagine changing blocks. It is these voters who "everything stands and falls with".
But what should attract the blockbusters that the party has identified?
The nuclear offensive, in which state investment support will pave the way for new nuclear reactors, hopes to attract voters who like both the climate and low electricity prices. Focus on wallet issues, Danish penalties for Swedish crimes and work instead of grants will give M the key to Rosenbad. Will that be enough?
– There is a segment of voters who just want things to work. They do not want any visions, says an influential moderate.
They are called the Anna Dahlberg segment.
Anna Dahlberg voter, named after the head of Expressen's editorial board, does not want to know of any experiments. It wants the state to be strong and devote itself to its basic tasks: there must be order and order in the systems.
– It makes sense, of course. But it easily gets a little meager, says the source.
In addition, those voters are already voting for the Moderates.
What built the New Moderates' success was the ability to win voters from the main opponents, the Social Democrats. Per Schlingmann, also known as the PR genius from Borås, came with an order that party representatives should leave pearl necklaces and ties at home. He produced a politically correct glossary that ensured that a number of words disappeared from the moderate vocabulary. Away with privatizations and individuals, in with diversity and people.
– When it comes to winning elections, there is a superstition that it is the political reforms that are the thing. It's incredibly much about the description of reality, he says.
But among many moderate strategists, the Fredrik Reinfeldt era is a red curtain. There are new times now – the problems are worse and the voters sharper, is the analysis.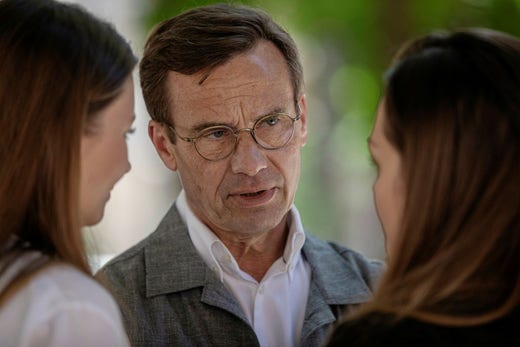 Ulf Kristersson knows that his future depends on whether he succeeds in winning voters from the other side – two lost parliamentary elections in a row is one more than what an impatient party will tolerate. But will these voters be attracted by the Moderates' pessimistic communication?
– If Ulf had been able to decide entirely for himself, they would probably have had a more hopeful and optimistic agenda with a focus on entrepreneurship, class travel and social mobility, says Andreas Johansson Heinö.
Within all parties there is a struggle between communicators and ideologues and the Moderates are no exception. The guiding light of the communicators is the social media giants 'statistics on the users' hyper-short attention span. According to them, the message must be short, easy to understand and powerful. Ideologists, on the other hand, who are internally called seminar moderates, can recite the liberal philosopher Friedrich Hayek in his sleep.
– You have a bunch who really think that politics is interesting and complicated and who like to hold seminars. And another gang that thinks "shit in the finery – now we drive!". It is the latter gang that has won in terms of which policy is spread outwards, says Andreas Johansson Heinö.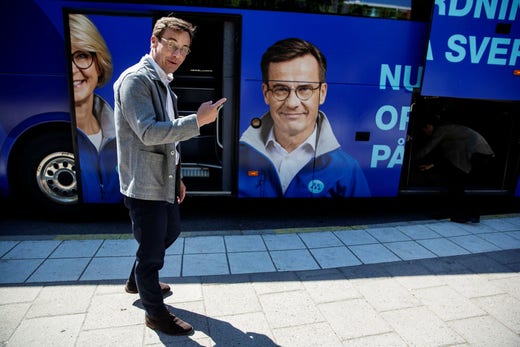 On Karlaplan goes the safety walk its like time. Young guys come to Ulf Kristersson to ask for selfies. Older ladies, some wearing pearl necklaces so thick that Per Schlingmann would get a scare hiccup around his neck, want to shake hands.
The Moderates' tour bus, which is painted with a giant portrait of Kristersson, finds no parking space and is allowed to drive around, around the roundabout.
Has the opposition leader got stuck in old ruts?
According to Kristersson, it is rather the Social Democrats who govern Sweden "from the back seat".
– I more often lead parliamentary majorities than the government does. We are the ones who gather the majority in the important issues, says Ulf Kristersson.
He lists the issues where the Moderates got through their line: pandemic support for companies, increased defense funding and the NATO decision earlier this spring. In addition, the government has repeatedly controlled the right-wing opposition's budget.
Is it then up to you to demand responsibility for the policy pursued?
– It's an interesting question. But if you do not have government power, you cannot pursue a unified policy. You can correct the course, but not steer the country from the back seat.
Read more:
Anna Kinberg Batra: Reinfeldt's time was the strongest in modern times