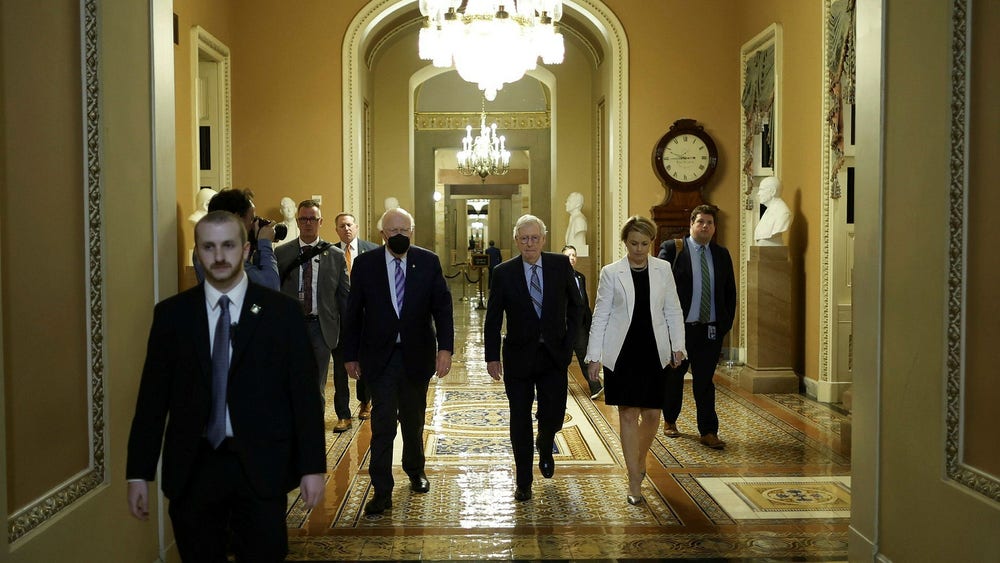 Of the Senate's 100 members, all 50 Democrats voted yes, while 15 of their fellow Republicans did the same.
The law package's main proposals include more detailed background checks for arms buyers who have not turned 21, $ 11 billion for the fight against mental illness and $ 2 billion to be used to increase security in the country's schools.
"Tonight, the United States has done something that many considered impossible just a few weeks ago: We have voted through the first proper gun law in nearly 30 years," Senate Majority Leader Democrat Chuck Schumer said after the vote.
His Republican counterpart Mitch McConnell says the law will make the United States safer "without making our country any less free."
Both the National Rifle Association (NRA) and many Republicans in both houses of Congress opposed the law, which, on the other hand, has broad support among groups working on issues related to the police, intimate partner violence and mental illness.
Now it only remains for the House of Representatives to have its say, which is expected to be done on Friday. That vote, however, is likely to be just a formality as a result of the Democrats' majority. Then it's time for President Joe Biden to sign the bill.
"This legislation will help us protect American school children and communities will be safer because of it," he said after the vote, according to Reuters.
The initiative for the new legislation was taken after the school massacre in Uvalde, Texas, where 19 children and two adults were shot dead and the act in a grocery store in Buffalo, where ten black people were killed. Both events occurred in May.