In England, the Liberal Democrats and Labor have each won their by-elections to Parliament. Their victory is considered a humiliating defeat for the Conservatives.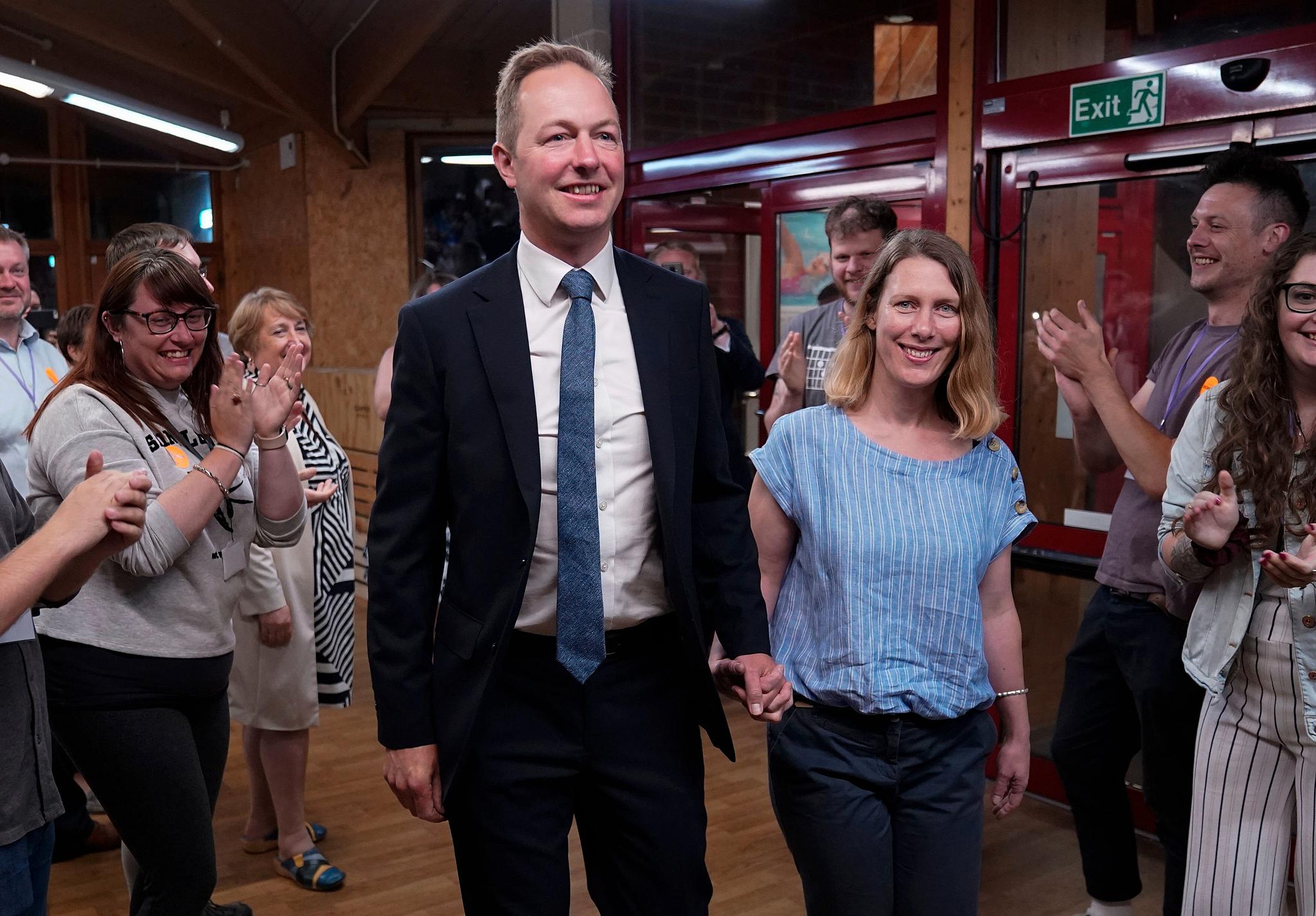 Newsletter Get the overview with our newsletter about Ukraine
The Liberal candidate Richard Foord has won a seat in Devon in the south of England which the Conservatives have held since the 1880s. Most recently, Prime Minister Boris Johnson's party won by a majority of 24,000 votes.
– This looks like a clear victory. The people of Tiverton and Honiton have raised their voices for the country, a spokesman for the Liberal Democrats said before the victory was a fact.
The party secretary resigned – Johnson remains in office
At the same time, it became clear that Labor has taken a seat in the Wakefield constituency in West Yorkshire in the north of England, which was a safe constituency for Labor for all the years until the Tories took it in the 2019 constituency.
On Friday morning, the Conservatives' party secretary Oliver Dowden announced his resignation.
"Someone must take responsibility, and I have come to the conclusion that it will not be right for me to remain in these circumstances," Dowden wrote in a letter to the Prime Minister.
The Prime Minister himself intends to remain in office.
– I have to listen to what people say. We will drive on and meet the population's concerns, Johnson told British media.
Turbulent period
The reason why by-elections were arranged in the two constituencies is that the conservative representatives had to resign. One for watching porn during a parliamentary session, the other after being sentenced to prison for abusing a 15-year-old boy.
The elections took place after a turbulent period of scandals and crises that have gone far beyond the support of Prime Minister Boris Johnson and the ruling party. On June 6, he survived a vote of no confidence in the party group.
While the election was being held, Johnson himself was thousands of miles away at a meeting in the Commonwealth of Rwanda. He denied that he would resign as a result of the loss of elections in the two constituencies.