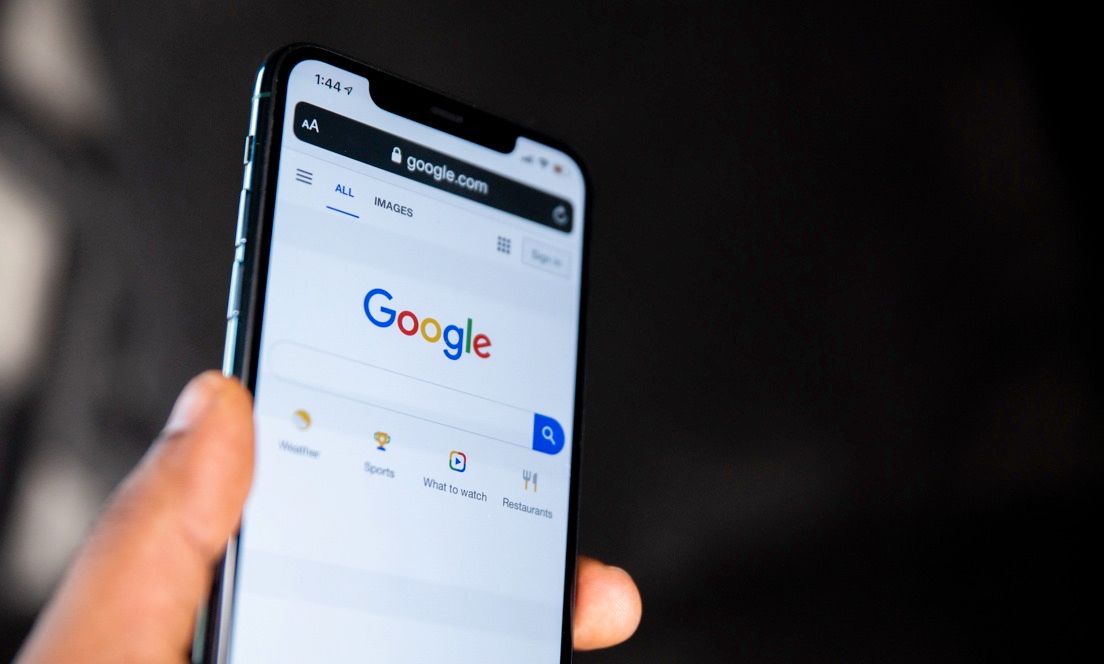 Seven out of ten Norwegians experience that they have little control over how Google uses their personal data. Google Norway wants to do something about it. Here you see how easy it can be done!
Advertiser content produced by Schibsted Partnerstudio
As you trawl through websites looking for the shortest route to the grocery store or the weather forecast for the weekend, you leave small, digital tracks. Personal information about you can be collected and stored by various actors.
At the same time, it turns out that Norwegians are not very good at protecting their own personal information. 40 percent have never taken action to ensure their own privacy online, according to a new survey conducted by Respons Analysis on behalf of Google.
Easy to check
– Many are worried, but few try to take control. This is a paradox, since the tools are accessible and easy to use. Google therefore wants to encourage you to set aside five minutes to go through the privacy settings and take control of your data, says Tine Austvoll Jensen, Norwegian CEO at Google.
According to the survey, seven out of ten feel that they have little control over how personal data is stored and used by Google. Almost every other Norwegian also does not think they have any opportunity to influence what Google collects from data. But it is entirely possible, according to the Norwegian chief.
– Privacy has become a more prominent theme in recent years. The requirements for being able to easily control what information is shared are increasing. That's why we offer a number of simple tools when you log in to your Google account, so you can choose the privacy settings that best suit you, says Jensen.
Watch the video further down in the case of how Dennis Vareide reviews his personal settings.
Your data, your choice
Google has gathered the most important privacy settings in one place in "My Account". There you can decide for yourself what you want Google to store about you and your activity, and you can take a look at the information already stored.
Decide what you want to share
Just like in ordinary life, you can also in the digital sphere decide if you want to be personal and share a lot of yourself, or if you would rather be a little more restrained.
– You can choose to turn it off completely, be completely open or something in between. If you choose to turn it off, you will see less relevant search results and other effects that may reduce your experience of our services. But the choice is yours. You have control over your data, Jensen states.
Here's how to do it step by step:
In the "Privacy Check", you can step by step review the most important suggestions for your privacy generated from the Google services you use most. Proceed like this:
Log in to your Google Account and click on "My Account".

Follow the steps under "Privacy Check".
Here are some privacy settings you should review:
The settings for web and app activity

YouTube log settings

What profile information others see

Which third-party apps have account access

Your ad settings
Dennis Vareide checked his computer tracks
Youtuber and technology expert Dennis Vareide is himself a diligent user of the internet. Google encouraged him to check his computer tracks. And Dennis got some surprises!
Civil status Married?! I'm not married at all!
See Dennis Vareide's reaction when he sees what Google thinks of him:
One of the first things Dennis examines in his own Google account is the location log, which stores a timeline of all the places he has been since using Google on his phone.
– This log can be turned off, but I love to see where I have been in the whole world, he says.
But when Dennis has to check the ads he gets, he does not recognize at all that he should be interested in "bread baking machines". One keystroke – and then it's gone with that kind of ads.
– If you want more privacy, and do not want Google to track everything you do on YouTube, or what you search on the web, then choose to turn off tracking, Dennis recommends.