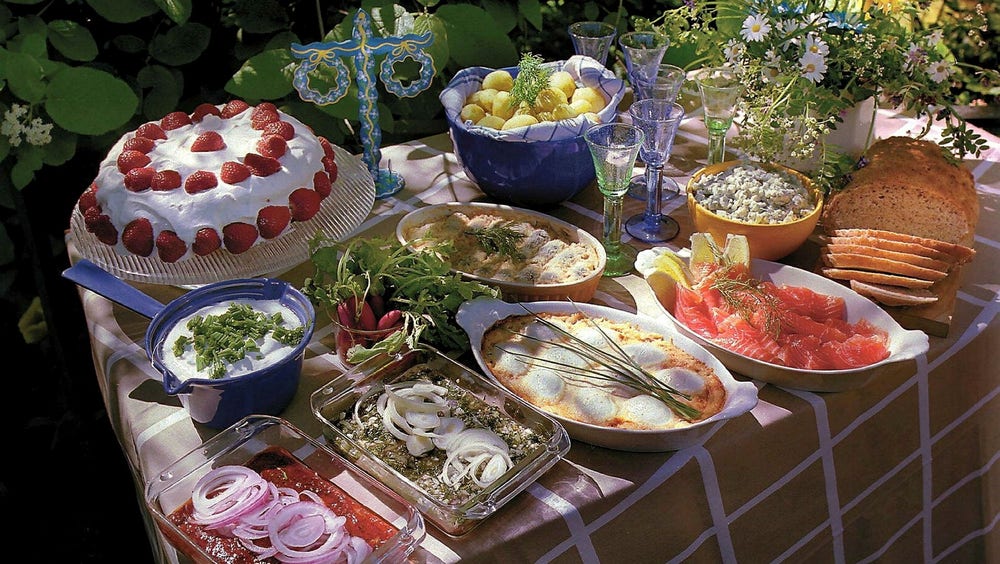 In one of his shows, the comedian drives Johan Glans with every Swedish holiday being celebrated with herring. It does not matter if it is Christmas, Easter or Midsummer. It should always be herring.
Therefore, after two years without crowded midsummer congestion, stores are charging for additional sales of around SEK 1 billion during the midsummer week, according to Swedish Trade Report. Then there is extra much that Swedes celebrating Midsummer fills stores with, such as insect repellent, sour cream and – just that – herring.
Does that sound unimaginative? It is rather logical. That herring can almost be classified as a national dish rhymes well with Sweden's role as a pioneer in the climate issue.
Research shows that herring is outstanding among animal foods when it comes to affecting the climate as little as possible.
For herring is not only suitable to serve on the buffet. Research shows that the fish along with oysters, mackerel and sprat are outstanding among animal foods when it comes to affecting the climate as little as possible. It is even difficult to beat from an environmental and nutritional point of view compared to some food from the plant kingdom, which is due to the fact that it forms shoals and can be fished energy efficiently.
Add to herring has barely become more expensive in the last year and is good for the brain, it means that it can almost be recommended to take an extra portion of the herring and eat leftovers the rest of the weekend, provided the animals are not fished in Baltic Sea. In that case, the guidelines are from The National Food Administration a maximum of once a week, while broad groups consisting of, among others, children, pregnant women and those who want to become pregnant in the future should stick to a maximum of two to three occasions per year.
However, it is about as often as ordinary Swedes eat herring, seen on the occasions that Johan Glans radar up, if you do not serve it even between the holidays. To do so, on the other hand, is not a stupid idea, but on the contrary a good deed – both for yourself and for the climate.