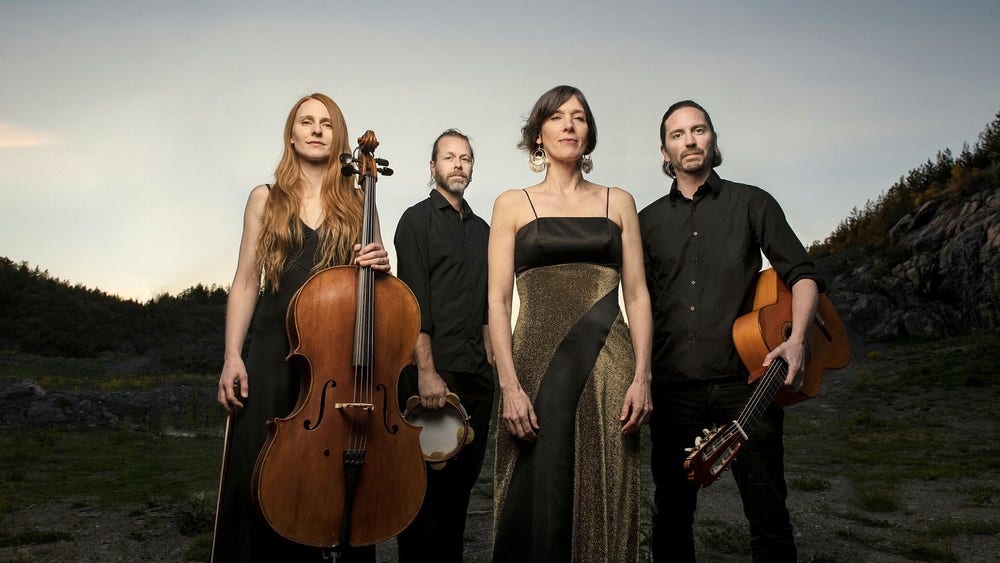 Already the cover's watercolor-painted lighthouse sets the mood for the album. It is night, the waves of the sea hit the rocks and the boundary between land, water and sky is dissolved in a muted gray-blue shimmer. The title "El faro" means the lighthouse in Spanish. A benchmark and a lifesaver for people at sea, not least for those who are on the run.
The theme in many of the texts is just an escape – but several hundred years ago. It may be the Jews who were forced to leave medieval Spain, or who fled pogroms in Eastern and Central Europe at the turn of the last century. The texts are in Yiddish, Ladino, Hebrew and Arabic. The album has a clear relationship with Ebo Krdum's contemporary exile music on the album "Love & struggle".
The Swedish folk music group Sirocco treats the subject with the right kind of seriousness and elegance. The music is as toned down blue as the cover. It is tight, beautiful, fate-saturated. Guitarist Patrik Bonnet and singer Sofia Berg-Böhm are the only ones left since the last album, new members are cellist Hanna Stenlund Monthan and percussionist Fredrik Gille. The often traditional songs have elements of both flamenco and tango.
The album is permeated by a strong longing. "I have given up on the sea" sings Berg-Böhm in "Yam lid". Her clear voice is always in focus. It has taken Sirocco eight years to record a sequel to the debut "Amirim". But it has been worth the wait.
Best track: "Vamos para la orilla"
read more about music and our latest record reviews