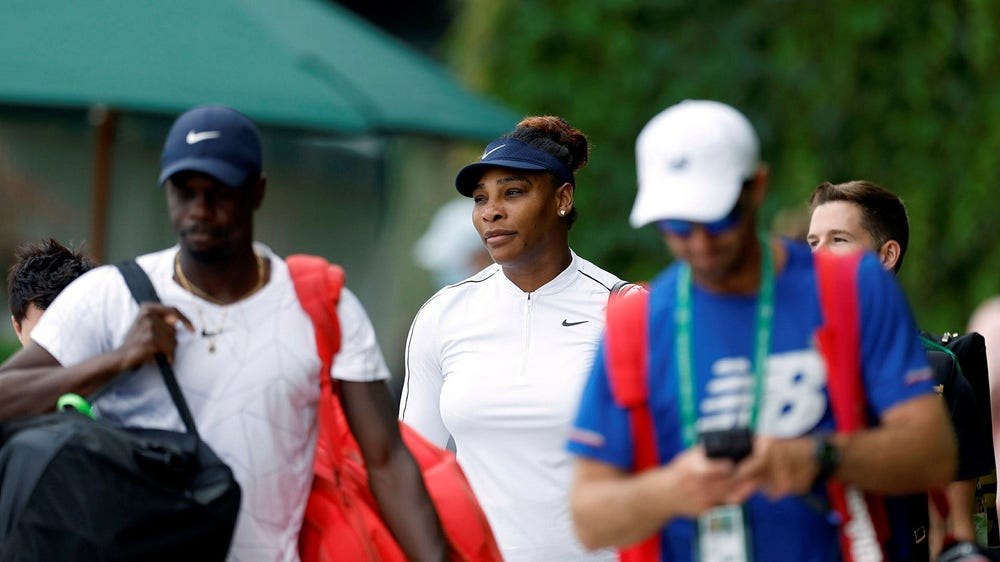 Serena Williams injured her knee in the first round of Wimbledon last year. Since then, she has not competed in singles tennis.
On Monday, the grass classic begins in London, with Williams in the starting field.
– It's fantastic that she's back. When you get to see legends like this, you always want to have them with you, says Maria Strandlund Tomsvik to TT.
That Williams was allowed to participate until this year's Wimbledon was until recently not self-evident. But it became possible when she received a wildcard from the tournament organizer. The dream of touching Maragret Court's record of 24 grand slam titles thus lives on (Williams stands at 23).
– It is very important that you get a real goodbye, now we do not know if it will be at Wimbledon but it is fun that she still wants, says Strandlund Tomsvik.
As a warm-up, the 40-year-old participates in the double tournament Rothesay International Eastbourne, in England, during the midsummer week.
The American played the tournament with Ons Jabeur, from Tunisia. The pair reached the semifinals, but due to Jabeur injuring his knee, the duo did not come into play.
Williams has won Wimbledon seven times. This time, however, she does not enter the tournament as a favorite.
Due to the absence due to injuries, the former world setter has dropped in the rankings and is now in 1,208th place. Therefore, she can be drawn against anyone, even the highest ranked players, already in the first round.
– I have learned that you can never calculate players like Serena, (Roger) Federer and (Rafael) Nadal. But there are so many who are really good now. But she is the greatest of all time, says Strandlund Tomsvik.
World setter Iga Swiatek rejoiced at Williams' comeback. On Instagram, she wrote: "What news … see you there!" when Williams released the message.
During the spring, the 21-year-old Polish woman has been superior. Before Wimbledon's first round, she has a winning streak of 35 matches.
That Swiatek enters the tournament as a favorite is not entirely obvious. According to Strandlund Tomsvik, one of the reasons is that Wimbledon is played on grass.
– Swiatek is the best player, but the question is how she thrives on the surface.