Artist swimmer Anita Alvarez from the USA fainted during the solo competition at the WC in Budapest on Wednesday, but was not picked up by lifeguards. The reason should be a rule.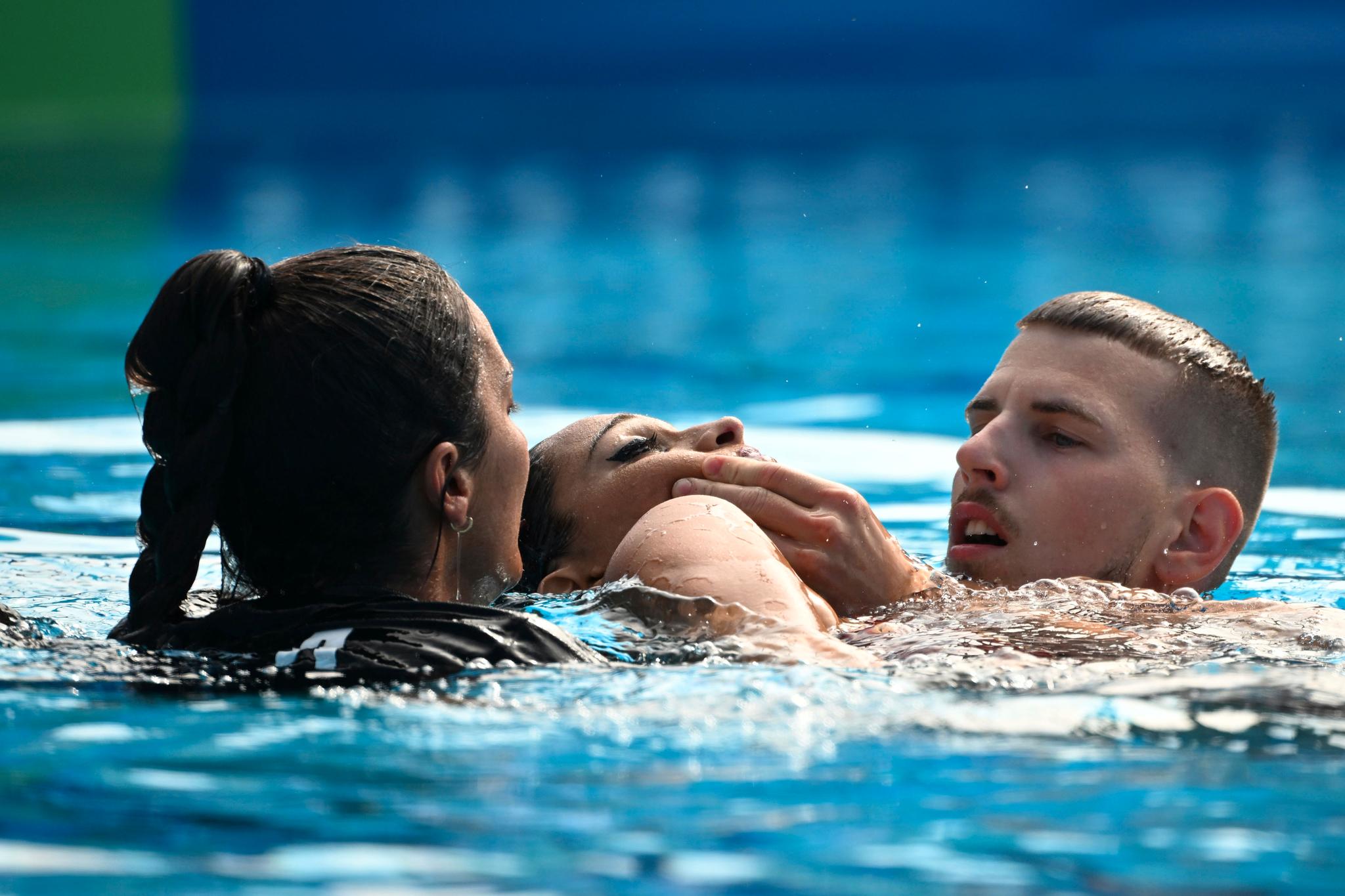 – According to the rules, only the lifeguards are allowed to jump into the pool after a physical signal from the judges, the WC's security manager Béla Merkely tells Swedish Aftonbladet.
The rule exists to prevent competitions from being interrupted due to possible misunderstandings, but Merkely admits, however, that the judges did not react quickly enough when Álvarez fainted.
Merkerly further says that the guards understood the seriousness and intervened when they saw the coach jump into the pool. Alvarez was rescued by coach Andrea Fuentes, who plunged out when she saw Alvarez lying at the bottom of the pool.
The artist swimmer received medical help in the swimming pool and should be in good shape, according to the news agency AFP. According to the team's doctor Alyssa Jacobs, Alvarez has also fainted earlier in his career.