Imagine that when you get up tomorrow, the bedroom floor is covered with a decimeter of water. Flood. Again. Or do you think that the first thing you see when you pull up the blind is that the garden is on fire. The trees and forests around your home are on fire. You have to leave everything you have.
If the scenarios above feel like taken from any dystopian horror of the future, it is time to rethink, says the author and journalist Peter Alestig. Namely, they may soon become an increasingly common feature in our everyday lives. Of course, not everyone will be affected by everything. But more Swedes than hitherto will have to deal with the consequences of the climate crisis, even here at home.
– I wanted to draw pictures that felt probable, not like inventions, says Peter Alestig.
In his new book, "The world that awaits", he takes the reader through a series of "fictional" situations that take place in the climate crisis Sweden in 2050. "Fictional" in quotation marks, because they all have their basis in research and real events.
– Graphs, statistics and reports are often difficult to imagine the practical meaning of, says Peter Alestig.
– I have long gone with a bubbling frustration that the climate issue is so abstract. Had I been a crime reporter, I would have been able to interview crime victims. As a climate journalist, however, I can usually not tell about individuals who have been affected. I can not interview the people of the future.
When Peter Alestig graduated from the School of Journalism almost fifteen years ago, he had set his sights on monitoring the climate. He had read the British journalist Mark Lynas' classic climate book "Six degrees" today and got stuck. At this time, the question of the consequences of global warming was already fairly common in Swedish newsrooms. Al Gore's film "An Inconvenient Truth" had been a success in 2006. The IPCC had won the Nobel Peace Prize in 2007. A young reporter who was eager to talk about climate was appreciated.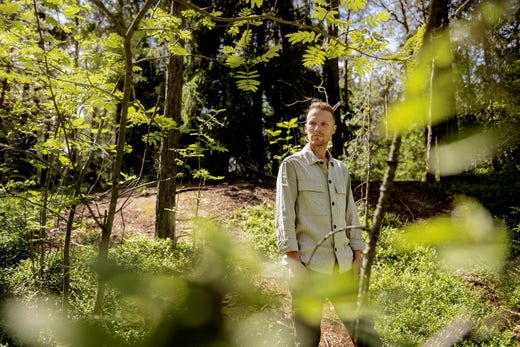 He got first employment at Vetenskapsradion, then at Svenska Dagbladet. In the latter newspaper, he managed a number of different roles before he was recruited to Dagens Nyheter in 2021 as the newspaper's climate editor. During his career, Peter Alestig has seen climate journalism change, as the crisis becomes more and more apparent in our lives. Just last week, alarm reports came in about fires in Spain, water rationing in Italy and extreme drought in Portugal.
– Today, it is actually the case that I sometimes meet people who have been through climate-related disasters, he says.
– For example, I visited the Ahr Valley in Germany, one of the places that was worst affected by the major floods last summer. Studies have later shown that the kind of extreme rainfall that hit the area is directly linked to global warming. The crisis that research has warned about for decades is thus undoubtedly already here.
"The world that awaits" shows both what is happening now, and what will happen. In the book's seven chapters, the reader gets further in-depth via the fictional introductions in a number of areas where the consequences of climate change will be clearly visible in Sweden. Already in almost 30 years.
– In writing, I have tried to go from the small, concrete to the big, says Peter Alestig.
The book is both about the Swedes' everyday life in 2050, and about the role that Sweden may have in the new geopolitical reality that the climate crisis will have entailed.
A personal example begins in chapter one, the one entitled "Snow". There, Peter Alestig writes romantically about the white winters of his childhood, in 1980s Gothenburg and Alingsås.
– I get so sad when I think that southern Sweden will not have any snow-covered winters in the future, he says.
– That we will have to get used to dull bare ground. This is not catastrophic, compared to many other consequences of the climate crisis. But those concrete things can become an entrance into the larger, more abstract issues.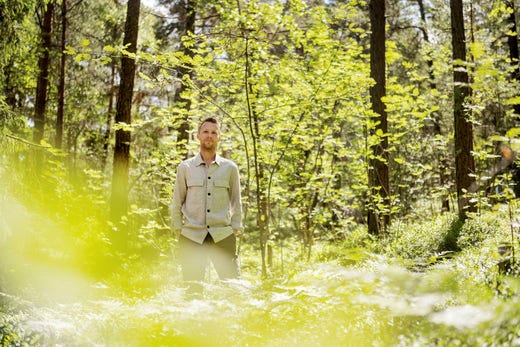 "The world that awaits" also effectively shows how all these small climate changes that we can observe with the naked eye are connected. The whole society is affected. Peter Alestig likens the development to a domino game.
– Take as an example that we have much more precipitation in Sweden today, he says.
– This means that the risk of floods increases. In addition to creating tragedies for individuals, this also means that insurance companies no longer want to insure homes located in areas where uncertainty is high. Without insurance, banks do not grant loans.
Without loan and insurance opportunities, property prices fall. In some parts of the world, for example in the United States and Wales, villages near sea level have already been emptied of inhabitants.
– The development threatens the financial stability of entire countries, says Peter Alestig.
– Even here in Sweden, the Riksbank has opened its eyes to this problem. In an economic comment, they stated that rising sea levels threaten to render many residential buildings worthless. Soon we will all risk sitting in the shit, even if we do not live in an affected area.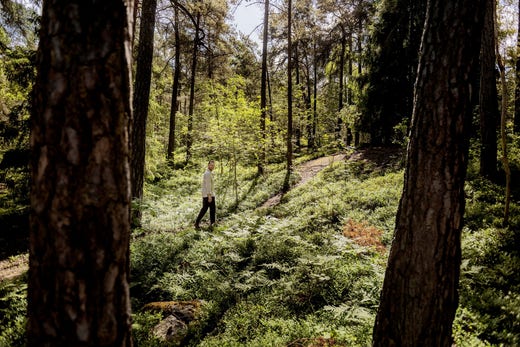 The picture is gloomy. But there can actually also be a lot of benefits to living in Sweden. In our still white mountains, the ski resorts may be filled with tourists, starved of snow. Agriculture can flourish thanks to the heat. If we have succeeded in switching from fossil fuels to renewable, there is also a high probability that Sweden can become a player of power in the geopolitical area. At least in our region.
– Our mineral deposits may well be for us what the oil has been for Norway, says Peter Alestig.
– There is already talk of a green boom in the financial world. Northvolt's expansion is a good example that there are good opportunities to make money. I think green conversion is great and important. But we must not let any progress distract us from the fact that emissions continue to increase.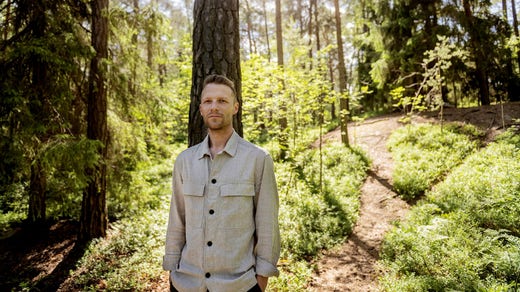 The risk with it The green transition is also that we only move our energy dependence from one dictatorship to another, says Peter Alestig. Breaking up with Putin's Russia feels enticing to many, not least right now. But in the new, "green" energy, China is so far absolutely dominant. We probably do not want to be tied to that either.
This is how the climate issue draws an intricate network all over the world. Covers everything from the pinch in the stomach over muddy ski tracks to a geopolitical power game that can change our lives fundamentally. The question is so complex that it is not really possible to approach from a single point. In the future description "The world that waits", Peter Alestig still makes an attempt.
– I struggled a lot with the decision to write about Sweden, he says.
– So many other nations are hit harder. But my message is that change is not just necessary for us to save someone else, today or in the future. Sweden will also be affected by global warming. And we who live now will soon notice that too.
Read more:
The global sustainability goals do not lead to sustainability
Solar cells are the way forward in populous India
Rebecka Kärde: Where I live it is 38 degrees, even the olive trees dry out