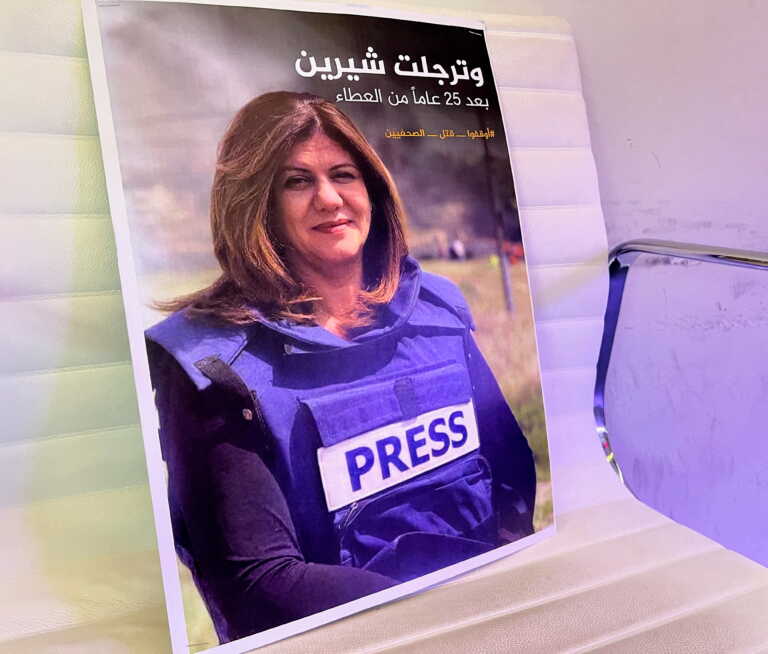 Death of journalist Sirin Abu Akleh due to fire by his security forces Israelannounced today a representative of the High Commissioner for Human Rights UN.
"All the information we have gathered – from both the Israeli army and the Palestinian attorney general – converges on the fact that the fire that killed Ms. "Sirin Abu Aklech and the wounding of her colleague Ali Samoudi came from the Israeli security forces and not from unspecified Palestinian fire, as the Israeli authorities claimed," Ravina Samdasani told a news conference.
"We have not found any evidence that there was any Palestinian armed activity near the journalists," she said, adding that it was "extremely worrying that the Israeli authorities did not launch a judicial investigation."
The Al Jazeera network announced yesterday that, according to its investigation, the bullet that hit the Palestinian-American journalist in the head is American-made, designed to penetrate armored surfaces and is used in the M4 rifles, which were equipped with the military unit that was located at the scene and was charged with the murder of Sirin Abu Akleh.
The journalist was wearing a bulletproof vest with the inscription "Press" and a protective helmet when she was hit by the bullet, which hit her in an uncovered part of her face.
Source: ΑΠΕ-ΜΠΕ
The article OHE: Israeli fire kills journalist Sirin Abu Akleh published in NewsIT .