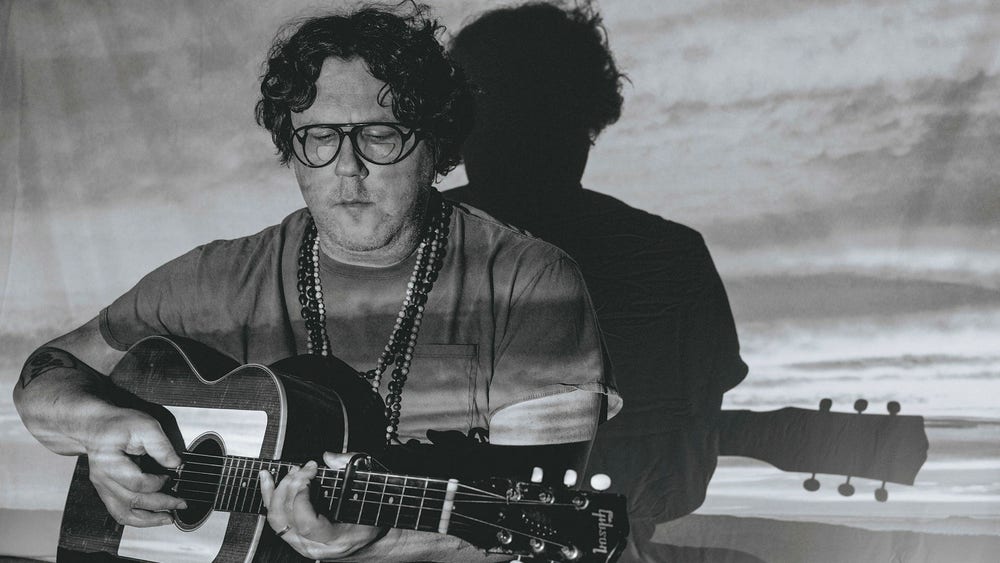 For a few years during the second half of the nineties, the sensitive men reappeared after being away from popular music for a couple of decades. Not infrequently they were released on record companies that dealt with rock and also came to be some kind of complement to the indie bands when artists were to be booked for the festivals.
Damien Jurado, who was picked up by the Seattle company Sub Pop, was really one of them; low-key, miserable and with a voice that sounded like it was about to turn into tears. Many of these guys disappeared, but Jurado remains and celebrates 25 years as a record artist this year by making one of his best albums ever, completely in class with the first two he released. Persistence wins.
"Reggae movie star" sounds wonderfully nice. It's a kind of soft, 70's produced radio pop, wonderfully played and mixed. He sings relaxed as usual but with a focus that makes you want to hear what he has to say.
In this case it's extra worth it, because Jurado has built up a very small universe in which the album takes place. In and out of the songs, scattered existences move around waiting for a filming in some gloomy American city and trying to make time go by. This is a small work of art.
Best tracks: "Ready for my close up"
read more about music and our latest record reviews
Also read one review of Damien Jurado's previous album