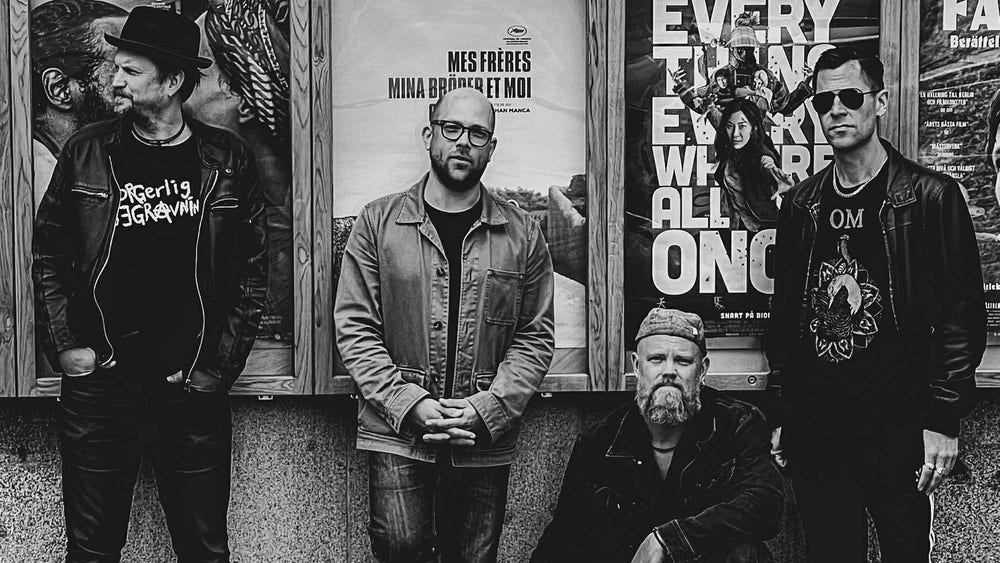 Big Fish is perhaps the closest you get to a Swedish version of Berlin's finest scrap rattlesnake Einstürzende Neubauten. But the Uppsala band is also a subcultural institution in its own right. In the joint between the 80s and 90s, the group laid the foundation for its so-called "medieval machine metal" and went on to write socially engaged texts in Swedish. Both folk music and punk found their way into the group's industrial soundscape.
After 26 years of record break they have recorded a new record with a gloomy look at the present. IN the music magazine Zero singer and lyricist David Giese explains that the album title alludes to the refugees who tried to cross the Mediterranean, but who were hindered by "Frontex's disgusting border guards" and "floated ashore, cold and dead".
The sound sounds familiar, but more mature and above all more abandoned than rebellious. Not least in "When Today Becomes Yesterday", a kind of sad counterpart to the song "History Abuse", where Big Fish armed with scrap metal, heavy riffs and medieval melodies criticized healing neo-Nazis as early as 1994. "Cold Dead Dreams" is a solid return with both heart and the brain in the right place. The music with piano and accordion balances and tilts in a way that often brings to mind Bad Seeds, but closer to Brecht, Bellman and Cornelis Vreeswijk's songs than Nick Cave.
Best track: "Öregrund"
read more about music and our latest record reviews