The ski association has struggled to find new drivers for Kikutstua, but now three entrepreneurs in their twenties are taking over until further notice.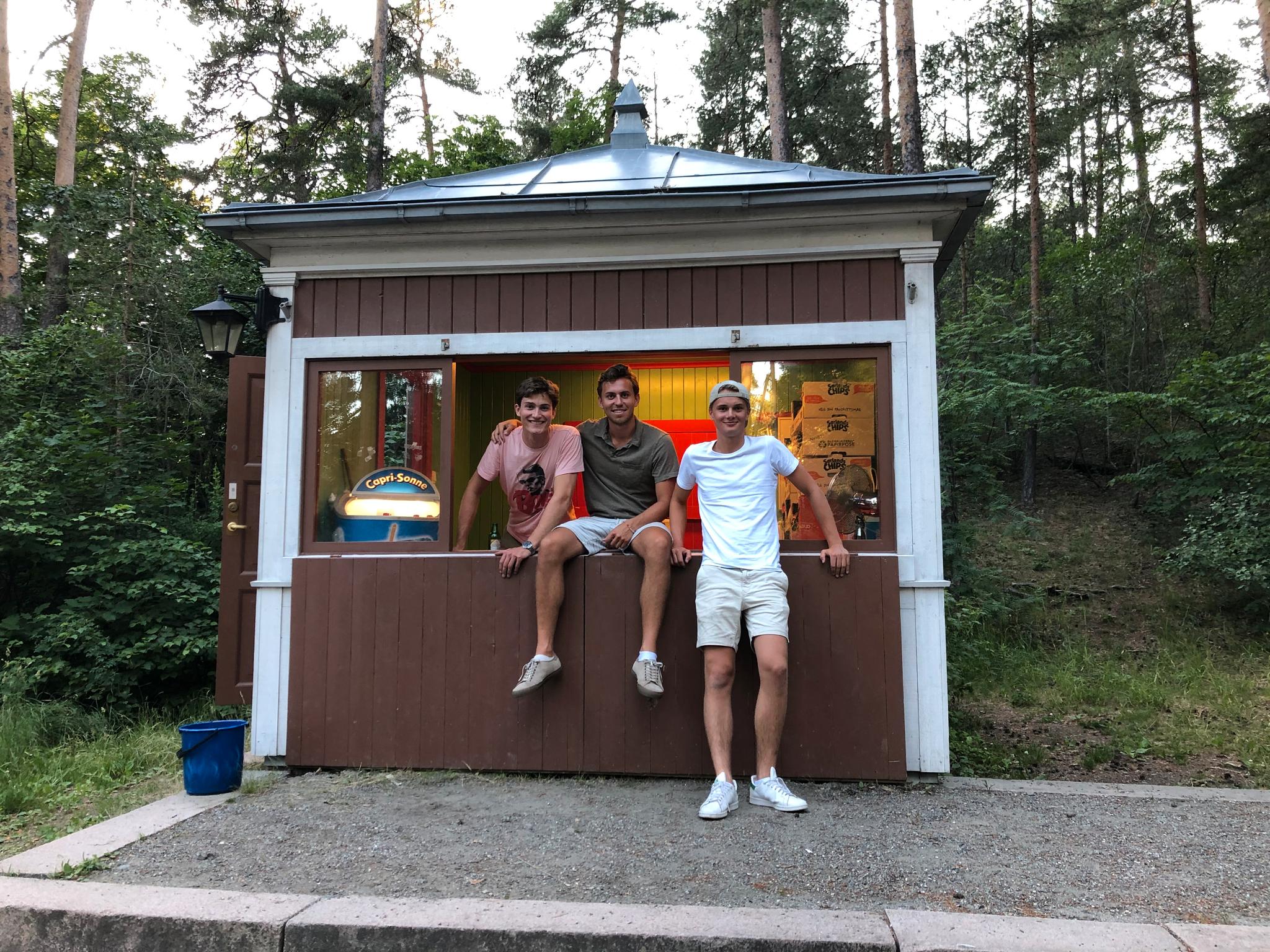 Kikutstua is among Oslomarka's most popular cabins.
Since 1997, the couple Ane Moe and Knut Arne Løite have lived at the cabin, and welcomed thousands of tired skiers with waffles, cocoa and dinner. But from July it is over.
As Aftenposten has previously mentioned it has proved difficult for the Ski Association, which owns the living room, to find new drivers.
Now, however, three entrepreneurs in their twenties have signed up for service, to run the cottage for the rest of the year.
Mother-in-law in the Ski Association
From 1 July, Olaf Styrmoe, Thomas Kragerud and Kristoffer Kvamme Jensen will take over.
The three run the company MCB, which since 2020 has tried its hand in several industries. Among other things, they have run ice cream parlors and food trucks, and they have produced cryptocurrency.
Now they run a café in Paradisbukta and on Langøyene, in addition to soon Kikut.
When it became clear that the cabin could be closed this summer, Styrmoe thought it was too bad.
– It started with me stumbling across an article in Aftenposten two weeks ago, in the middle of exam reading, where they almost threatened to close Kikutstua. Then I had to take a break. I sent an email. With "mother-in-law" who has worked in the Ski Association, I used it as an argument that we must fix this, he says.
– We thought that we can not commit to living in the countryside, but we can help for a period until they have acquired permanent hosts. It seemed the Ski Association was interesting, and after a while back and forth we found out that we can run Kikut until over the New Year, he continues.
Seeking driver
The plan is to expand a bit gradually with more offers.
– The plan is that we take over on July 1 and serve the first bowls. We start carefully with buns, soft drinks and the very basics, but are motivated to do everything we can so it becomes a bigger offer, he says.
The three will not staff the cabin themselves, but have employees who will work there. They are also looking for more.
– To be able to get a proper offer out there, also with, for example, accommodation and confirmations, we need professionals. So now we're looking for a driver. We are also looking for more people who want to join and work there, says Styrmoe.
Soon lasting order
Espen Jonhaugen, assistant general secretary of the Ski Association, has great faith that the three will do a good job in the next six months.
– They are very interested in the field, and they have experience from the catering industry. I also experience that they want the Ski Association well, he says.
He also says that they will probably soon hire a host who can take over next year.
– We have received many good applicants for the permanent scheme. Now we have had screenings, and we are in the process of interviews, but it is a process that takes some time. For this is not just a job. We are looking for someone who wants to make a life choice, quit their job and move into the field, says Jonhaugen.